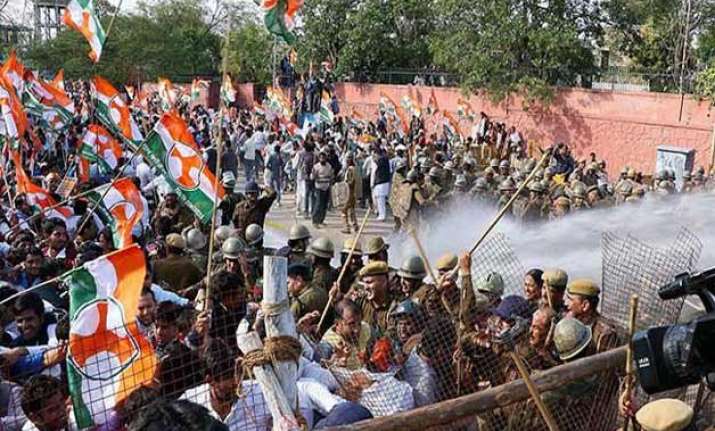 New Delhi: The Congress on Monday took out a protest march against the land acquisition bill.
Hundreds of Youth Congress workers led by MP Raj Babbar and party leader Randeep Surjewala marched towards parliament raising slogans against the bill and the government.
"The BJP is anti-farmer and it stands exposed today... farmers and Congress will win this fight," Surjewala said.
The contentious land bill has smoothly sailed through the Lok Sabha due to the NDA's brute majority, but the government is facing stiff resistance in the Rajya Sabha with the opposition determined to stall its passage.