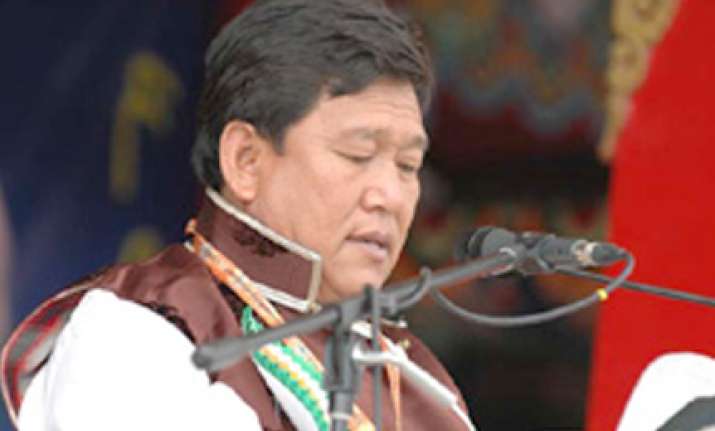 As the war of words between India and China over the border issue escalates, the Congress in Arunachal Pradesh on thursday demanded "improved infrastructure" in the state to ensure better surveillance over Chinese activities. 
"No forces on earth can alienate Arunachal Pradesh from India," Congress MP from the state Takam Sanjoy said, also seeking a review of India's "defence strategy" for the eastern sector. 
"The Chinese forces have made several incursions into the state in the recent months and we request the Centre to strengthen the existing infrastructure in the forward locations to ensure better surveillance and preparedness," he said. 
China's objection to Prime Minister Manmohan Singh's recent visit to Arunachal led to a war of words between the two countries. 
Angry over Chinese objection on Singh's visit, India yesterday objected to China's engagement in projects in Pakistan-occupied Kashmir (PoK) and asked it to stop such activities taking a "long-term view" of India-China relations. 
The Arunachal West MP said Chief Minister Darjee Khandoo and parliamentarians from the state will meet the Prime Minister on Monday to demand better infrastructure in the bordering state.
"The people of the state must feel secured. For strategic reasons, we need better surveillance," Sanjay said. PTI