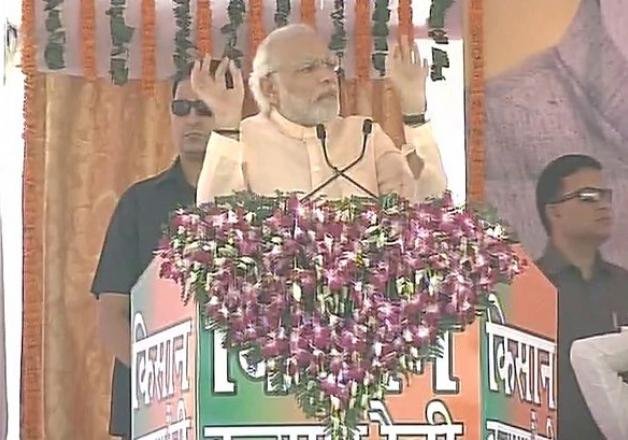 Bareily: Prime Minister Narendra Modi on Sunday said that he endeavors to double the income of farmers by 2022 when India will celebrate 75 years of its Independence
Addressing a farmers rally in Bareilly, Prime Minister said, our farmer face a lot of challenges today but these challenges can be transformed into opportunites.
While admitting the economic hardships faced by the farmer, the PM also said "Farmers today want at least one member of their family to take up job because they know that the family cannot just sustain on agri.
PM also urged all farmers to take all benefits under Pradhan Mantri Fasal Bima Yojana
The PM also emphasised on the need of the technoligical adnacement in agri sector, he said,"We have taken multiple steps to promote scientific methods in agriculture since we came to power."
Higlighting the water scarcity in the region, PM also said " Bundelkhand region has 5 rivers but there is scarcity of even drinking water, I feel ashamed of this."
The PM also urged farmers to use Soil Health card so that necessary measures can be taken to improve land quality depending on their needs.
The Prime Minsiter also said that he has asked State Govts to use MGNREGA income to develop agriculture, improve water supply in rural areas.