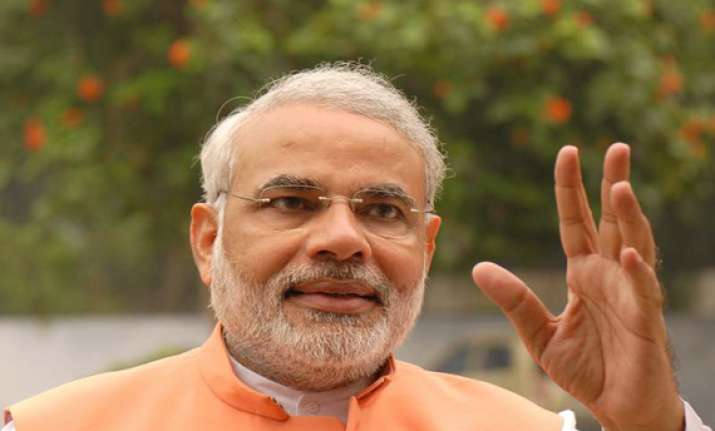 Ahmedabad, Jun 24:
Gujarat Chief Minister Narendra Modi on Saturday alleged that "Congress government" at the Centre was trying to dilute the Indian position on Jammu and Kashmir.
"The official attempt of the congress government to dilute Indian position on Kashmir is an issue of grave concern," Modi said.
He was speaking here at a function to mark the death anniversary of Dr Syama Prasad Mukerjee, founder of erstwhile Jan Sangh.
"Let us not forget his words 'Ek desh me do Vidhan, do Pradhan aur Do Nishan nahi chalenge" (no two constitutions, two prime ministers and two national emblems in one country)."
"It was Mukerjee who had given this call and started an agitation on the issue of Jammu and Kashmir. He died under mysterious circumstances in a jail of Jammu and Kashmir and he was the first martyr of independent India," Modi said.
"However, now after 57 years, the present Congress government, as a part of its vote-bank politics, has once again decided to put Kashmir under the clouds of uncertainty," Modi said.
"Thousands of our soldiers and others have laid down their lives for the integration of Jammu and Kashmir," he said.
"It is time for all the citizens who are committed to unity and integrity of the country to raise voice against such attempt by the Congress government to dilute the Indian position on Kashmir, Modi said."