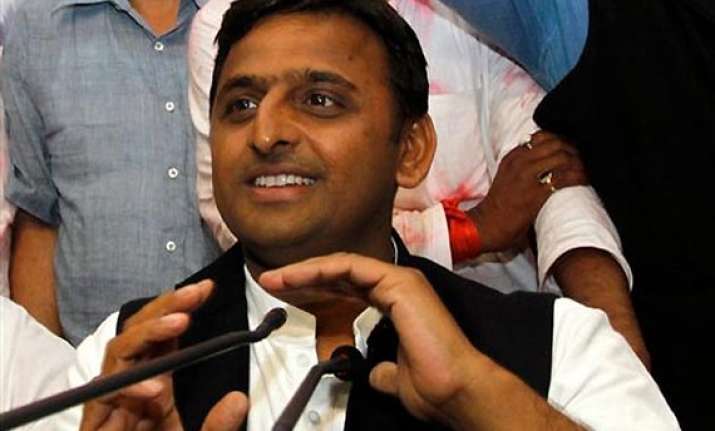 Lucknow, Mar 21: While emphasising for employment generation in developmental projects, Uttar Pradesh Chief Minister Akhilesh Yadav today asked officials to ensure completion of bridges started before May 2007 in an year's time.
"The bridge projects whose foundation stone were laid before May 2007, be completed in an year's time while those which were started after 2007 be also completed as per the schedule in keeping with the conditions of the projects", Yadav directed the officials.
Reviewing the functioning of the PWD and tourism departments, Yadav directed completion of roads and culverts as per the schedule while maintaining the quality.
Keeping in mind the large number of unemployed in the state, Akhilesh said that priority should be given to employment generation in implementing various schemes.
The Chief Minister asked for preparing feasibility report for linking Lucknow to Nepal through Lucknow-Bahraich-Nepal and Lucknow-Gorakhpur-Sonauli-Nautanva routes.
While reviewing the proposed four-laning of Lucknow-Rae Bareli route, he said that Rae Bareli- Allahabad road should also be turned into four lane and asked for taking the help of the concerning ministry in the central government in case of any problem for its timely redressal.
Directing that all problems in the way of NHAI projects should be resolved with forest and other departments on a priority basis, Akhilesh said that efforts should also be made to encourage tourism to cultural, religious and historical tourist places.
He also asked to develop the parks and spots surrounding the Taj Mahal to international standards.