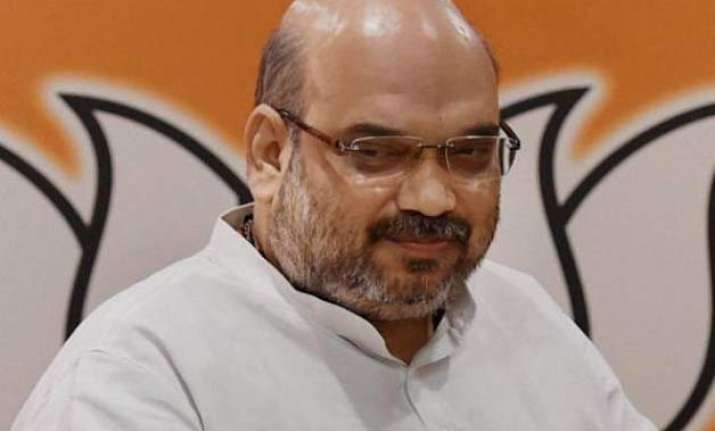 Chandigarh: BJP has planned to observe 'Jan Kalyan Parv' on completion of first successful year of the Narendra Modi government at the Centre.  BJP National Secretary Tarun Chugh informed that the 'Jan Kalyan Parv' would be observed under the leadership of party's national president Amit Shah.
As planned, the programmes would start on May 26 and continue till May 31, he said in a statement here today.  Prime Minister Narendra Modi, Union Ministers, BJP's national office-bearers, MPs, BJP office-bearers in their respective states and the ministers, MLAs in the states would address at least three rallies each from May 26 to 28, he said.
"The party plans to make people across the country aware about the achievements, good governance and completion of successful first year of the government led by Prime Minister Narendra Modi," he said.
The party would be organising exhibitions to showcase the achievements of the government on May 28 and 29 with the help of artistes who would be performing at prominent places in different cities, he said.
Similarly, a two-day Jan Kalyan Mela would be organised on May 30 and 31 in which officers and officials of banks and insurance companies would also be participating, he said.  
Camps to promote 'Pradhan Mantri Suraksha Bima Yojana' and 'Pradhan Mantri Jeewan Jyoti Bima Yojana' would be organised to make people aware of the dream schemes envisioned by the Prime Minister, he said.
The first year of the NDA government led by Prime Minister Narendra Modi has proved to be far better than 10 years of NDA rule, he claimed.
"Modi has lived upto his promise of 'Minimum Government, Maximum Governance' and done a lot for the poor, the farmer, the labour class, the women, the traders, the industrialists and all other classes of the society, including youths of India," he said.