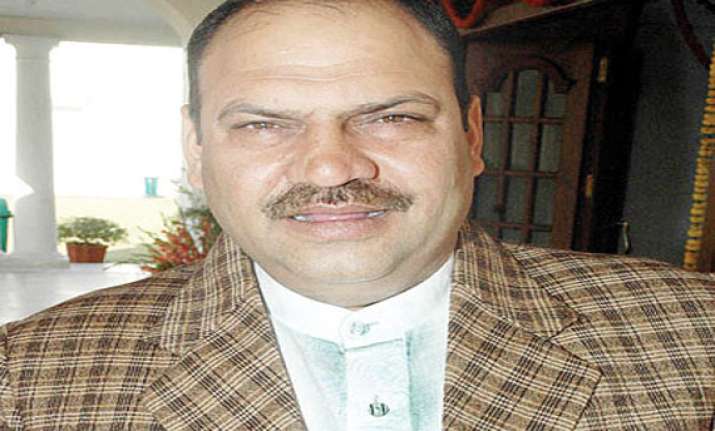 New Delhi: Cancellation of Narendra Modi's rally in the national capital today gave Congress the arsenal to attack BJP.
"After Rahul Gandhi's historic rally yesterday at Dakshinpuri, the BJP has become afraid, and has cancelled the scheduled rally of Narendra Modi at the Ramlila Maidan today," Congress CLP leader Haroon Yusuf and chief spokesperson Mukesh Sharma said in a joint press conference here at the DPCC office.
They also claimed that the BJP has lost the people's support. The Congress leaders also alleged that the money "illegally collected by BJP leaders was being used for election campaigns in Delhi" and the Pradesh Congress, in a letter to the Election Commission, has demanded an inquiry into the money being spent by the BJP for the election campaigns.
"BJP has cancelled the Ramlila Maidan rally fearing that people will not turn up for the rally and despite this the party is still launching 3-D campaigns which does not make any sense.
"Each such screen costs around Rs 15 lakh, the BJP is talking about installing 15 such screens in Delhi. The party would have to account for these expenses to the people of Delhi," said Yusuf.