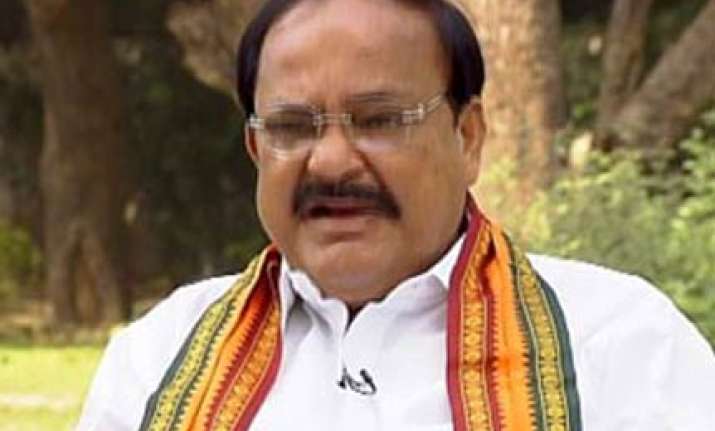 Chennai: Following allegations that the Commonwealth Games had become a cesspool of corruption, the BJP on Sunday  demanded a probe by a Joint Parliamentary Committee and said it would insist on it in Parliament tomorrow.  
"The need of the hour is for an enquiry by a Joint Parliamentary Committee (JPC). A simple denial by the government will not suffice. The good name of the country has to be kept. We will insist on a JPC inquiry in Parliament tomorrow," BJP leader Venkaiah Naidu said.  
The whole country is disgusted with corruption charges being levelled at some office bearers of CWG, he said, adding that "the Commonwealth Games has been converted into individual wealth games by some people."  
To a question on caste census, he said there is nothing wrong about it. "Caste is a reality (in India) and officials are only collecting relevant information," he said.
He also came down on the free distribution of television sets by the ruling DMK government in Tamil Nadu, saying they should instead focus on other basic issues like supply of drinking water and uninterrupted power, roads to interior villages, communication and primary education.  
"I can understand giving food on subsidy because there are poverty stricken people. But these are populist measures. If the government has enough money to take care of basic needs, then go for distribution of television sets or even (providing) an additional television", he said.
Veteran journalist Cho. Ramaswamy and former BJP State President L Ganesan released a book 'Tireless Voice, Relentless Journey," penned by Naidu on the occasion. PTI