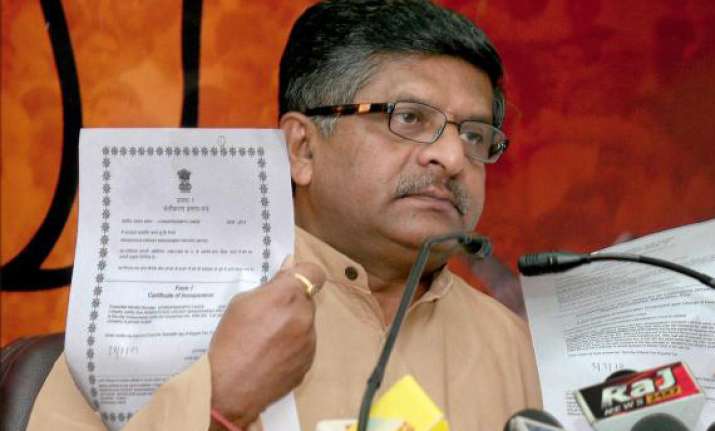 New Delhi: Denouncing UPA government as a "failure" on all fronts, BJP today came out with a scathing "charge-sheet" on its 10-year rule that accused Sonia Gandhi and Rahul Gandhi of being equally guilty of all ills by exercising authority without responsibility. 
The party picked holes in the government's economic policies that brought "destruction", its policy on defence and national security, foreign policy and "neglect" of North-East, besides "undermining" of institutions including "compromising the diginity and integrity" of the office of Prime Minister.
"This government is a failure on all fronts. The legacy of UPA for a great country like India is a suffering India, insecure India, distressed India, depressed India and an India whose image stands tainted because of the shameless saga of scams and corruption," BJP leader Ravi Shankar Prasad. 
This government will be remembered as the most corrupt government in Independent India, he claimed after releasing the "charge-sheet".
Targeting the Congress leadership, Prasad said, "The BJP's first charge is Sonia Gandhi and Rahul Gandhi are equally guilty of all the ills in India along with Manmohan Singh, because they wanted to exercise authority without accountability."