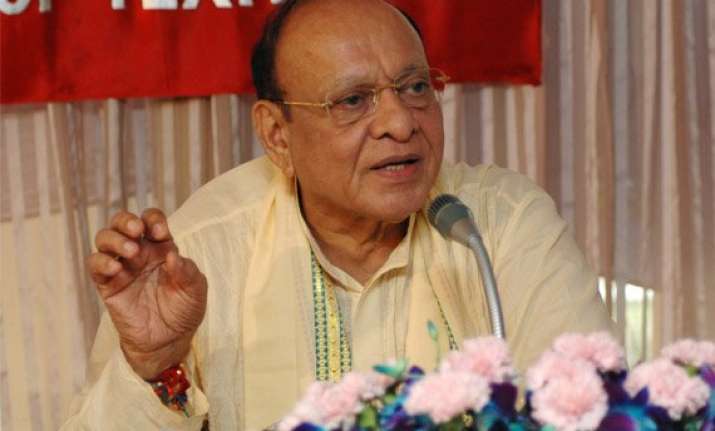 Ahmedabad: Opposition Congress today accused BJP of orchestrating the recent clashes in Shahpur here and communal riots in Vadodara, a charge rejected as "baseless" by the ruling party of Gujarat.  
Leader of Opposition in Gujarat Assembly Shankersinh Vaghela alleged BJP was involved in the incidents of violence in Ahmedabad and Vadodara over the last few weeks.  In a statement here, the senior Congress leader claimed that "some dissident groups" within the ruling BJP "incited" a minority community.
"It is obvious that Congress does not like this BJP Government in Gujarat. But there are certain groups within the BJP itself that are against this Government because it has not given them any powers. Such dissident groups have been inciting a minority community to resort to violence," the former Chief Minister said.
"Clashes in Shahpur were a perfect example of that strategy. I have learned that BJP men were also involved in the recent violence in Vadodara," said Vaghela, who urged the Government to take all necessary steps to check riots.  
"Government should take strict action against rioters and if the government has intelligence inputs about possibility of violence, then why did it fail to take action?  The government is losing control on the administration and the common man is paying for it," Vaghela said.  
However, BJP refuted the allegations made by Vaghela and asked him to refrain from "politicising" sensitive issues.  
"This is a baseless argument, which doesn't have any ground, especially when the (law and order) situation is totally under control.
"As the LoP and a former Chief Minister, it does not behove Vaghela to make political observation about every incident, particularly on such a sensitive issue. BJP workers are not at all involved in any of these incidents," said Gujarat BJP Media Convener Harshad Patel.
 Vaghela also tried to corner the BJP Government for the recent arrest of suspended Gujarat IAS officer Pradeep Sharma on graft charges.
"Sharma's arrest is purely out of personal vendetta.  There are many other examples where several good IAS and IPS officers, who were once very dear to this Government, were punished for not following its diktat. Actions are taken against them as per orders from Delhi," he alleged.