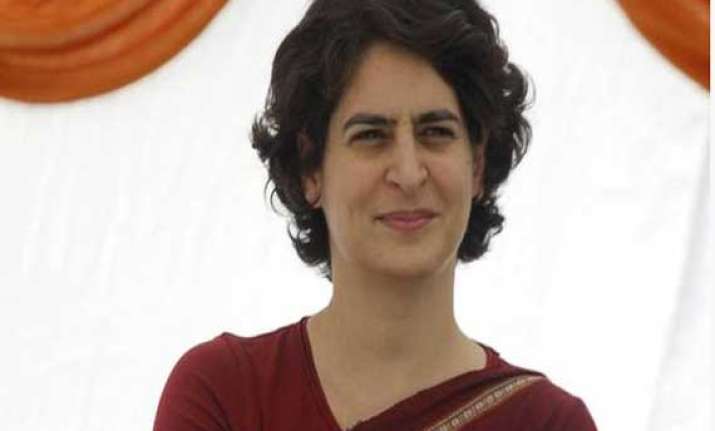 New Delhi: BJP today attacked Priyanka Gandhi for her repeated criticism of Narendra Modi alleging she has benefitted a lot whenever the Congress government was in power and that is why she was campaigning for the party.
The party also took a jibe at her for coming out in support of her husband Robert Vadra and claimed as Congress Ministers had not done so she, being a true Indian wife, is doing her duty.
"Whenever Congress government has come to power, Priyanka Gandhi has benefitted a lot. (Robert) Vadra has reaped a lot of profits. For benefits, one can go anywhere to campaign. No one can stop her. She does not need anyone's permission for campaigning anywhere," BJP Spokesperson Shahnawaz Hussain said.
He said this is not the first time Priyanka is campaigning and had done so during Uttar Pradesh assembly elections but the results in Amethi and Rae Bareli were not very good at the time and Congress had fared poorly.
Taking a jibe at her coming out in support of her husband, Hussain said "I feel she is an Indian and follows Indian traditions. It is natural that as a wife she will defend her husband whenever there are allegations levelled against him."
He said "since Congress ministers are not defending Robert Vadra, it is natural that Priyanka is coming out in support of him."
On Priyanka's recent attacks on Modi, Hussain claimed she is carrying on the same "cassette" that was earlier run by Congress ministers, Rahul Gandhi and Sonia Gandhi but no one was listening to her anymore.
"No one is taking them seriously anymore. The old carbon copy of what Congress ministers used to say earlier, Priyanka Gandhi is saying the same things before the people now," he said.