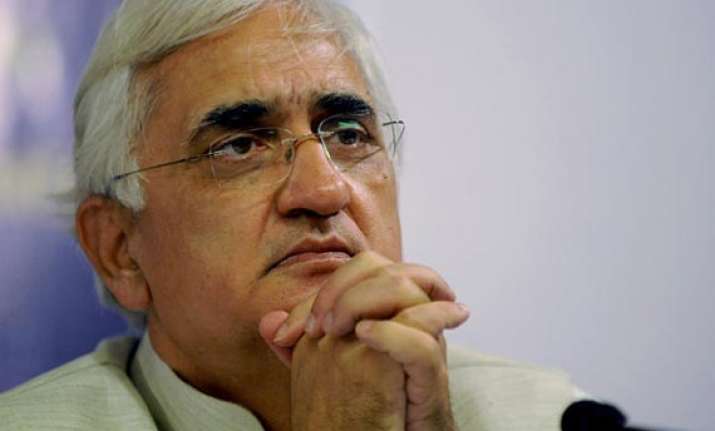 Bikaner (Raj): A group of BJP activists today burnt an effigy of External Affairs Minister Salman Khurshid for his remarks against Gujarat Chief Minister Narendra Modi. 
The activists of the Vasundhara Brigade also demanded an apology from Khurshid for calling BJP's prime ministerial candidate Modi "napunsak (impotent)".  
Khurshid had last week described Modi as "impotent" while speaking at a rally in Farrukhabad of Uttar Pradesh.  
Without taking the name of Modi, Khurshid, who is a sitting MP from Farrukhabad, asked why a man who aspires to be the Prime Minister of the country could not do anything during the 2002 riots.
"Some people came, attacked and went, and you couldn't protect. Are you not a strong man?" the senior Congress leader had asked.
"We don't accuse you (Modi) of killing people. Hamara aarop hai ki tum napunsak (impotent) ho. (Our accusation is that you are impotent). You couldn't stop the killers," he added.