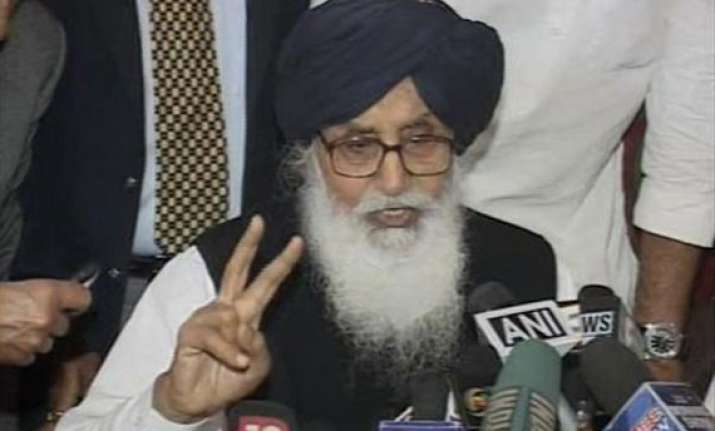 Chandigarh, Feb 26: Accusing Prime Minister Manmohan Singh of not doing enough for Punjab, Chief Minister Parkash Singh Badal Monday complained that the central government had not meted out justice in disbursement of grants to the state.
Badal said the interests of Punjab were being ignored despite Manmohan Singh, at helm of affairs, being a "son of the soil".
Manmohan Singh, the country's first Sikh prime minister, lived in Amritsar and Chandigarh during his days as a student and later as a teacher.
"The unending saga of discrimination and step-motherly treatment against Punjab and its peasantry is a deliberate attempt to demoralise the state," Badal told media at a function at Abul Khurana in Muktsar district, 250 km from here.
He alleged that there was hardly any positive outcome from the side of the union government in allocation of funds and schemes to the state due to which its development had been badly hit.
"I have taken over this matter with the top brass of the centre quite often but they paid a deaf ear to our request. The union government frames policies with riders to deliberately exclude Punjab from the ambit of the central schemes," he claimed.
Badal further said that the apathy of the union government towards Punjab could be well judged from the fact that the state's industry has been ruined due to the tax incentives given to neighbouring states and now due to the exorbitant hike in the agricultural inputs, the distressed farmers of the state were on crossroads.
He said Punjab farmers were reeling under a debt of Rs.32,000 crore but the central government was hardly bothered. The foodgrain produced by these hard-working farmers was rotting as the central government was unable to provide adequate storage facility, he added.