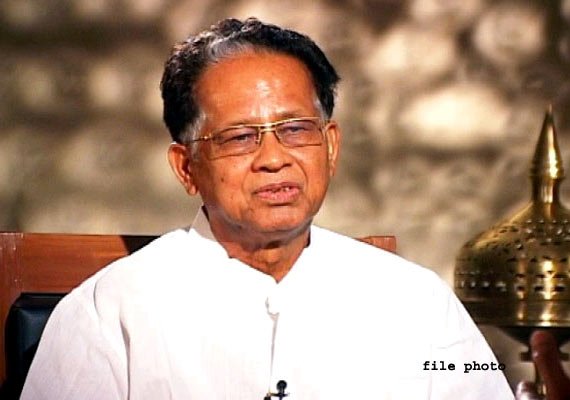 New Delhi: Assam appears to have become the target of organisations like Al Qaeda and Jamaat-ul-Mujahideen Bangladesh (JMB), Chief Minister Tarun Gogoi said as he asked Prime Minister Narendra Modi today to take up the issue with neighbouring countries for coordinated action.
This was conveyed by Gogoi when he met Modi here.
"Of late, Assam appears to have been targeted by fundamentalist organisations like Al Qaeda. Some operatives having links with Jamaat-ul-Mujahideen Bangladesh (JMB) were recently arrested in Assam," Gogoi was quoted as saying in a an official release.
Taking up the problem of militancy and threat from fundamentalist organisations, Gogoi made a plea to Modi to take up the matter with neighbouring countries at appropriate levels for sharing of intelligence and coordinated action.
"There should be similar mechanism at the interstate level for West Bengal and North Eastern states so that issues of jurisdiction do not come in the way of dealing with insurgency and militancy," the release said.
Gogoi also met Home Minister Rajnath Singh and later told reporters that jehadi activities were going on in the state.
The Chief Minister also said his government may hand over the probe of the Barpeta case, in which six persons were arrested in connection with the October 2 blast in West Bengal's Burdwan town, to National Investigation Agency which is probing the Burdwan case.