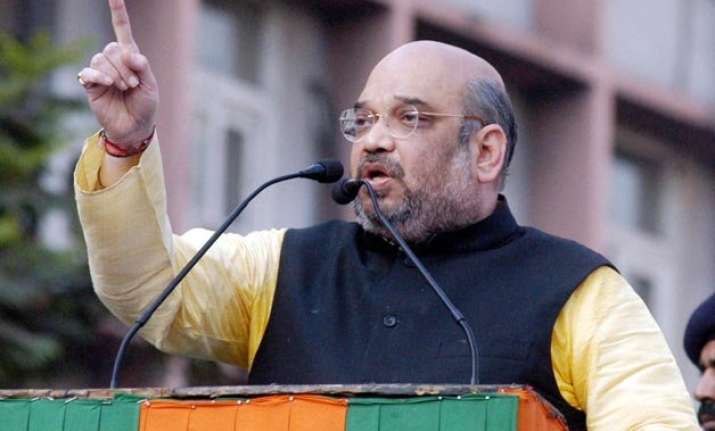 Bhopal: Bharatiya Janata party (BJP) president Amit Shah on Monday said that 'it will take 25 years to deliver achhe din' which was promised by Prime Minister Narendra Modi before 2014 general elections.
"Achhe din aane mein 25 saal lagenge (It will take 25 years to bring achhe din)," he said.
Shah said that in broader perspective, 'achhe din' meant restoring the pride that India enjoyed globally before the British raj.
"Desh ko duniya ke sarvochch sthan par baithana hai to paanch saal ki sarkaar kuchh nahi kar sakti (If you want to be at the top position, five year government cannot make India the top world power)," Shah said.
"BJP needs to win elections at every level, from panchayat to the Lok Sabha, for 25 years to take India to the No. 1 position in the world," Shah added.
The BJP president, who was here yesterday for the party's mass contact programme in Madhya Pradesh and Chhattisgarh, advised party workers not to let the outside world know about the party's shortcomings, saying 'one should not publicise if one's child is weak'.
The advice was given in the light of ongoing Vyapam scam in Madhya Pradesh and the party's image getting influenced by it.
"If a child is weak, you don't need to publicise it. It only harms your home (the party). At times, media tries to create wrong impression, so watch out against it," he said.
He further asked party workers to propagate BJP's ideology aggressively.
"Party workers will visit people at their houses and brief them about BJP's policies and ideology. The party would train 15 lakh workers in three months," he said.