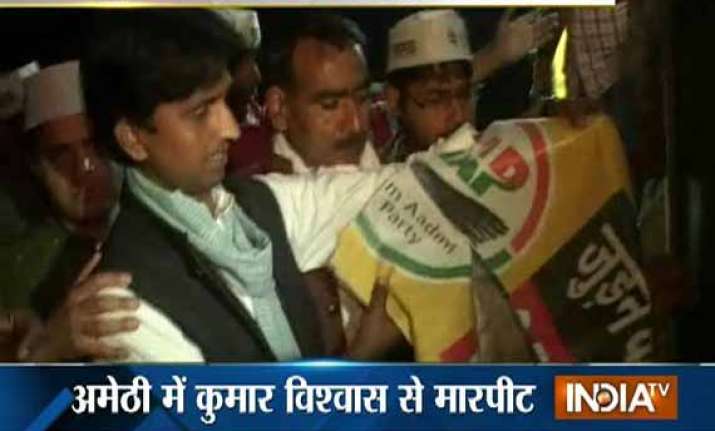 Lucknow:  The motorcade of AAP leader Kumar Amethi was attacked late Friday in Uttar Pradesh's Amethi, police said.
AAP has blamed the Congress for the attack.
Vishwas, a poet-turned-politician, alleged that many Aam Aadmi Party (AAP) workers were beaten up and many vehicles in his cavalcade damaged by Congress workers.
"Around 15 AAP workers were injured and they are holding two workers hostage," Vishwas said, alleging that they also indulged in teasing two to three female workers.
"At least three vehicles, including one used by me, was damaged in brick-batting," he said.
Superintendent of Police Hiralal said the concerned police station has been informed and force has been sent.
"Action would be taken against those found involved in it," the SP added.