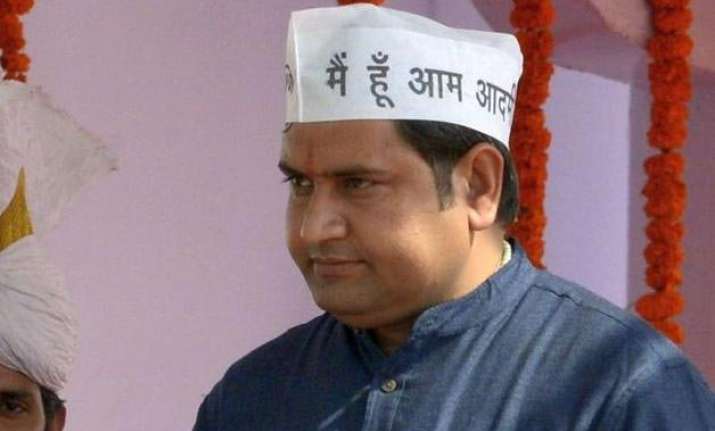 New Delhi: Asim Ahmad Khan, who was sacked from Delhi cabinet by CM Kejriwal yesterday, has said that he is a victim of a big conspiracy hatched by his political opponents and that he will expose them in next couple of days.
Addressing media persons a day after his sacking, Asim Khan raised questions over Delhi Chief Minister Arvind Kejriwal's deliberate attempt to hide  the identity of the second person who was speaking to him in the audio tape that led to his removal. Khan claimed that the other person was also a functionary of AAP and his name is Shakeel Malik.
"The question that arises is, if one of the two voices in that audio clip belongs to me, then who is that second voice? Second voice belongs to AAP minority wing vice-pres Shakeel Malik; why was his name hidden? why was he addressed as a middleman?" asked Asim Khan.
"I have become a victim of party's internal politics. I don't know for what political reasons I have been made a scapegoat," Asim Khan added.
The Matia Mahal legislator said that he has got 70 percent proof of his innocence and he will collect the remaining 30 percent in next couple of days and after that he will disclose the entire conspiracy that was hatched against him.
Delhi Chief Minister Arvind Kejriwal had yesterday sacked Asim Ahmed Khan  from his cabinet in the wake of serious corruption charges leveled  against him.
Announcing the decision, Kejriwal had said, "A serious accusation against minister Asim Ahmed was made after which he has been removed from the post. We will not tolerate any kind of corruption."
"We received a complaint, assessed it and have decided to remove Asim Ahmed from Cabinet; we're referring this complaint to CBI," Kejriwal added.