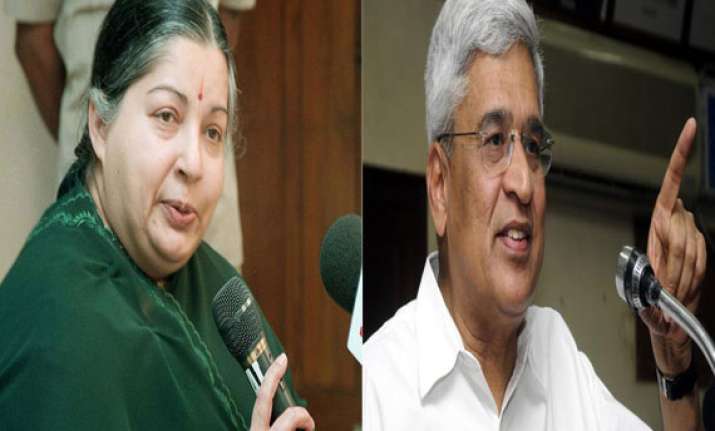 Chennai/Patna: Following up on its agreement with CPI, the AIADMK today worked out an alliance with CPI(M) to fight the Lok Sabha polls in Tamil Nadu as efforts to cobble a non-BJP, non-Congress front gained momentum.
"I am happy to announce that the AIADMK and the CPI(M) have decided to enter into an alliance to face the forthcoming Lok Sabha elections together. And we expect that this alliance would be very successful," AIADMK supremo Jayalalithaa announced here in the presence of CPI(M) leader Prakash Karat.
The decision comes before the Feb 5 meeting of leaders of Parliamentary Parties of various non-Congress, non-BJP in Parliament on Feb 5 that could be the starting point for formation of a front for the Lok Sabha polls.
In Patna, Bihar Chief Minister and JD(U) leader Nitish Kumar, who is working for building a third front of parties claimed that there was no chance of either BJP or Congress-led alliances coming to power.