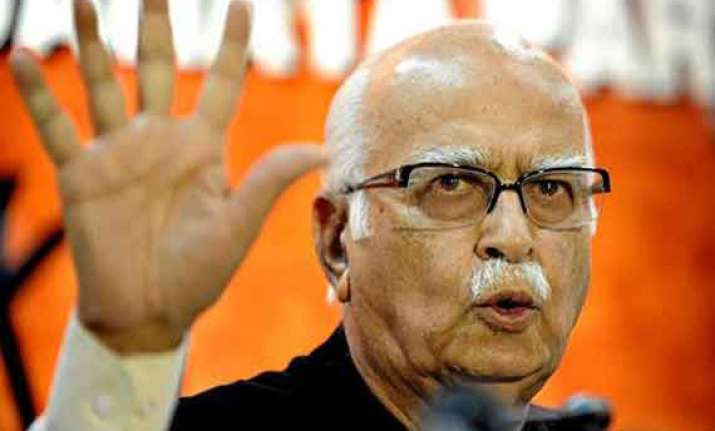 Ahmedabad: Former deputy prime minister and senior BJP leader L.K. Advani Saturday said Gujarat Chief Minister Narendra Modi will become the next prime minister of India.
Advani was confident about the Bharatiya Janata Party (BJP) winning the Lok Sabha polls and said the next government will formed under the party's leadership.
"Modi will become the PM of the country," he said while addressing the media in Gandhinagar.
"I had never intended not contesting from Gandhinagar," Advani said here today as he arrived for filing his nomination from the Lok Sabha constituency.
Advani, who has been the MP from here five times, was reacting to questions related to the controversy regarding his desire to contest from Bhopal because of his reported differences with Narendra Modi.