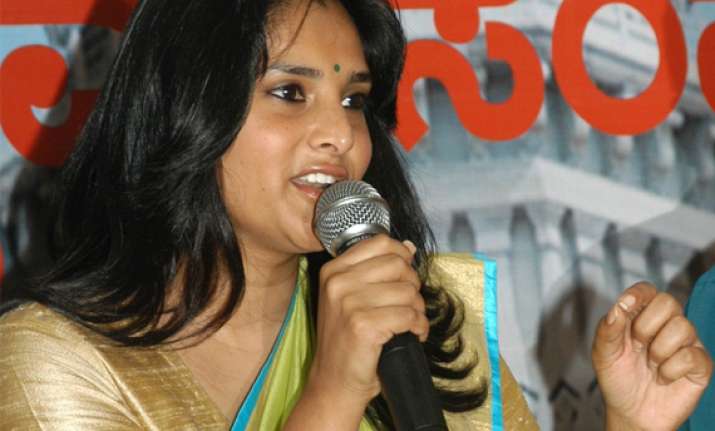 Mandya (KTK): Battling factionalism within the party, Congress candidate and multi-lingual cine actress Ramya is fending for herself to reclaim the Mandya Lok Sabha seat which she won only eight months ago in bypolls.
Sandwiched between two factions owing loyalty to former Chief Minister S M Krishna and Housing Minister Ambareesh, an actor-turned politician, the 31-year-old actress is struggling to do the balancing act and win over the voters in this feudal agricultural belt.
Supporters of the two groups clash openly, leaving the politically inexperienced Ramya to plough a lonely furrow in the district where the presence of down-to-earth Ambareesh looms large.
Ambareesh, seen as the architect behind Ramya's victory in the August by-elections last year, was absent during most part of her election campaign as he was recovering at a private hospital in Singapore from ill-health.
With Ambareesh, whose word counts a lot and could tilt the scales among voters in the politically obsessed Mandya district in the Vokkaliga community heartland, returning home on Friday, Ramya is banking on his support during last phase of her campaign for the April 17 polls.