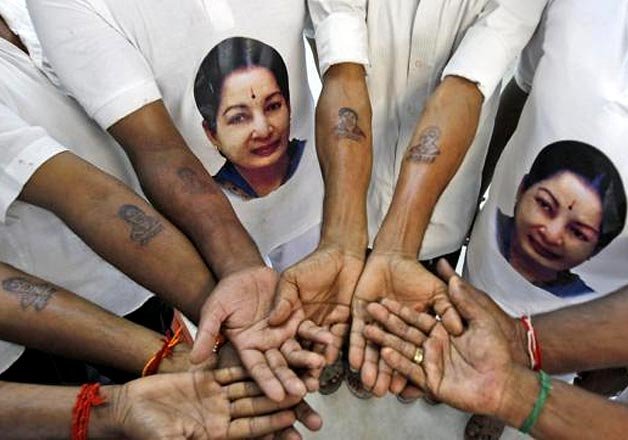 Chennai: AIADMK head and Tamil Nadu chief minister J Jayalalitha is no stranger to sycophancy and her ardent supporters have ensured that the leader's 68th birthday today does not fall any short of it.
With the assembly polls in Tamil Nadu now a stone's throw away, there is a fierce race expected between the two Dravidian parties – the ruling AIADMK headed by Chief Minister J. Jayalalitha and the opposition DMK with its leader M. Karunanidhi.
Assembly polls in the southern states are scheduled to begin by mid-April this year. While it is premature to speculate the results, the party members of Amma's party are leaving no stone unturned to reserve a seat for themselves.
Here goes a list of five crazy ways the chief minister's birthday was celebrated throughout the state:
1. Mass marriage of 68 couples
A mass-marriage event was organised by AIADMK party cadres which saw 68 couples getting married under the subtext of marking Jayalalitha's 68th birth anniversary. Besides the décor that echoed her presence, small cut-outs of Amma's face were placed on the head on every newly-wed couple as a show of being bestowed with her blessings.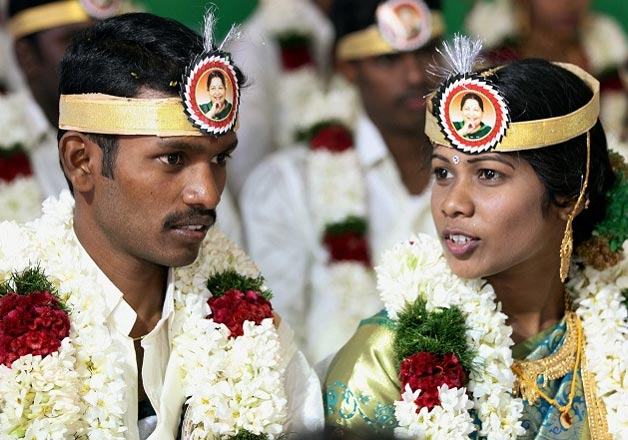 2. Amma tattoos
A tattoo event was organised by Velachery MLA M K Ashok to mark the leader's birthday. In a rare show of solidarity, over 1,000 people got inked with the AIADMK supremo's face with 'Amma' written in Tamil on their forearms.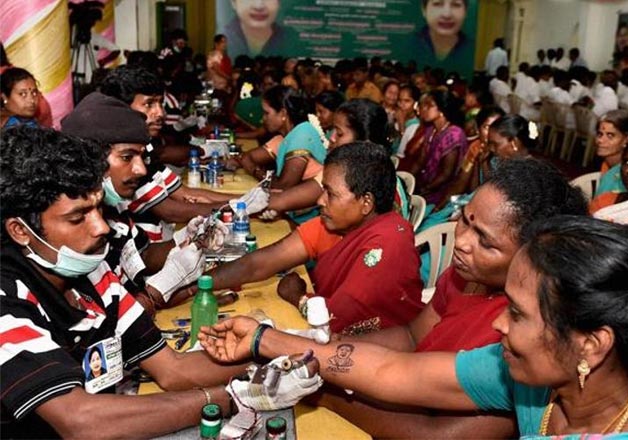 3. The 'floating' MLA
In a unique gesture, AIADMK's MLA M V Karuppaiah floated in a government swimming pool holding the party's flag in his mouth for 48 minutes, all to wish Jayalalitha on her birthday.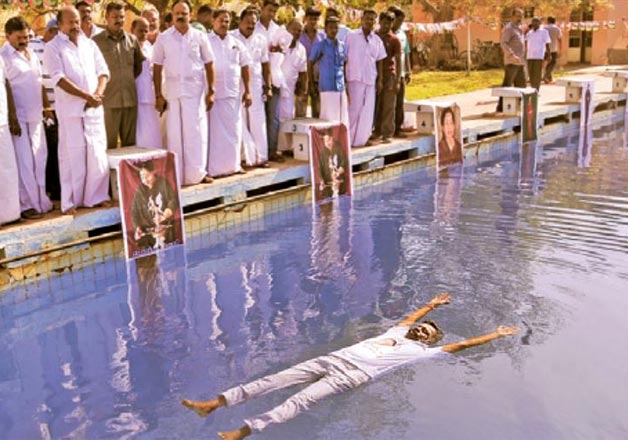 4. Gift to the girl child
Every girl child born on Wednesday in one of the corporation's hospitals received a gift of Rs. 10,000 from the party's people in a mark of respect for the chief minister.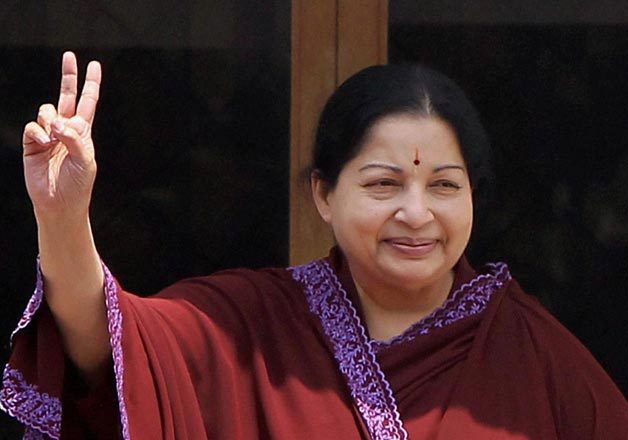 5. On a cake and a prayer
Giant cakes were cut and distributed in different parts of the state. Old songs from films featuring Amma were also played out in the streets of Tamil Nadu. Special prayers were also held by her supporters throughout the state.