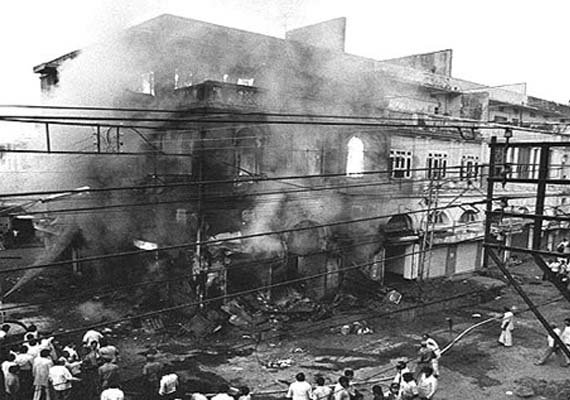 New Delhi: It was an accidental meeting with a Military Police officer that led us to the house of death in Delhi in 1984.
We had witnessed on the evening of Oct 31 the first bout of anti-Sikh violence that followed Indira Gandhi's assassination. We were near the All India Institute of Medical Science (AIIMS) in south Delhi where the prime minister was declared dead after being shot by two Sikh bodyguards.
A mob fury against the Sikh community quickly enveloped the city, with frenzied supporters of known Congress politicians attacking innocent Sikhs and their property. Reporter Jagpreet Luthra and I saw a Sikh-owned bus set on fire and Sikh-owned shops getting looted at the Kidwai Nagar market, a stone's throw distance from AIIMS.