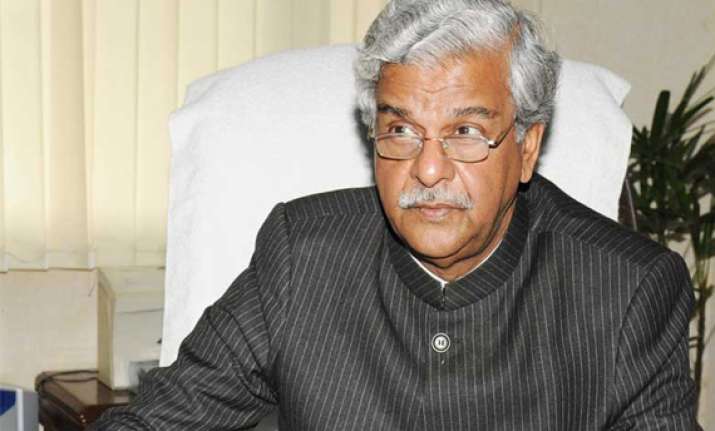 New Delhi: A total of 189 documents related to the coal block allocations are missing and all efforts are being made to locate them, Coal Minister Sriprakash Jaiswal told parliament on Friday.
In a statement in Rajya Sabha, Jaiswal said: "It would be wrong to say that a large number of files are missing as there are only a handful of files yet to be located and handed over to the CBI."
Listing out the details of missing document, Jaiswal said seven files, 173 applications and nine other documents are "being searched" for.
Jaiswal, however, was not able to read out the statement as the house was adjourned following protests by Telugu Desam Party members.
The minister said a detailed letter stating the latest status has been sent to the Central Bureau of Investigation (CBI) Friday in response to their letter dated Aug 14.
"So far nearly 769 files and documents in original have been handed over to the CBI for investigation comprising of as many as 497 files, 163 applications, 40 agenda papers, 10 feedback-form booklets and 33 miscellaneous documents, running into more than 150,000 pages in aggregate," he said.
"As investigation progresses, if additional documents are called for by the CBI, the ministry would supply them to CBI and, if any document is not readily available, it shall make every effort to trace and supply the same to the CBI," he said.
The minister said it would be wrong to classify any file or document as missing at this stage when an inter-ministerial committee is actively engaged in locating these papers.
"If we are finally unable to locate some papers, the government will ensure that due investigations are carried out and guilty brought to book," he added.
A preliminary inquiry to examine the irregularities in allocation of coal blocks during 2006-09 was registered by the CBI on reference of the Central Vigilance Committee in June 2012.
During the period under review, 204 coal blocks were allocated to state-run and private companies - 132 by the screening committee and 72 by the coal ministry. Out of that, licences for 40 blocks were cancelled.