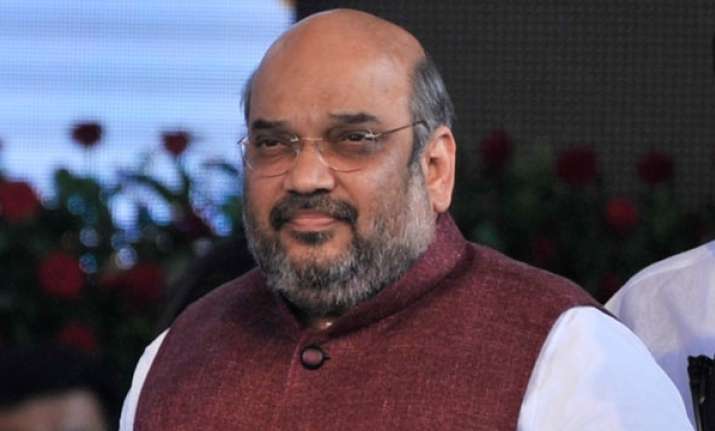 Ridiculing West Bengal Chief Minister Mamata Banerjee over her claim of a 'near-coup' following deployment of the Army at two toll plazas in the state "without informing the state", BJP president Amit Shah today asked her why would there be a coup in her state when New Delhi is the national capital.
"The deployment of Army is a regular exercise and has been taking place across the country. Such exercise was also carried out in other states, but there was no problem. But in Bengal, there was so much drama," Amit Shah said at an event in the capital.
"When the national capital is Delhi, why would there be coup attempt in Kolkata," he asked with a chuckle.
Banerjee, also the Trinamool Congress chief, spent Thursday night at the state secretariat to protest the deployment of Army personnel at toll plazas in the state, claiming it was done without any prior information.
Central government and the Army, both rubbished the allegations, with the Army later releasing documents to prove that the state government and the police were duly informed about the exercise.
Besides Banerjee, who has been at the forefront of anti-demonetisation protests, Shah also ridiculed BSP chief Mayawati and Delhi chief minister Arvind Kejriwal.
"People across the country, particularly the common people, have supported demonetisation. Only those with black money have problems," he said.
"Perhaps Mamata has been left the most red-faced because of the demonetisation," said Shah.
Shah has been attacking Banerjee and her Trinamool Congress over the multi-crore rupee Saradha scam as well as a sting operation in which several of the Trinamool leaders were purportedly shown taking bribes.
Talking about Mayawati, who has accused Prime Minister Narendra Modi of imposing a financial emergency through demonetisation, Shah said: "It seems the financial emergency is for her. It's not for the country."
Shah also asserted that demonetisation would get popular support to the BJP and the party would come to power in Uttar Pradesh that goes to the polls early next year.
(With IANS inputs)