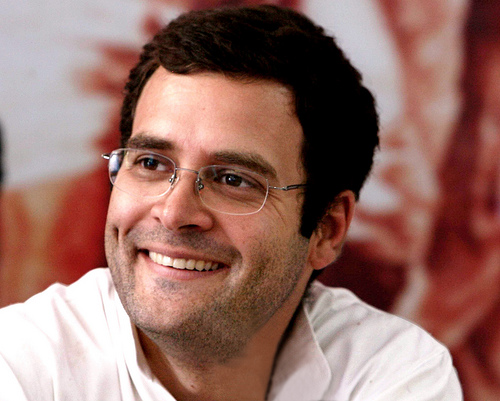 While many of us have experienced ragging in our school or college life, it is hard to believe that even a member of the Gandhi family, India's most powerful political family, could not escape it. 
According to a report in The Indian Express, Rahul Gandhi had also experienced ragging during his school time. However, it was meek and harmless and Rahul enjoyed it. 
In his early days of high school, Rahul, along with his seniors, was taken to a room where he was asked to sing one by one standing on a school by his seniors. 
"I can still remember the dread I felt as I stood up on that stool. I didn't know how to sing so I stood there quietly for a moment until someone shouted, 'Arre, sing something yaar'. I can't even tell you what I felt as I quickly belted out a song, the first song I could think of. I finished and as I hurriedly jumped off the stool someone shouted: 'That's not music that's just noise'. That's the first and hopefully last time I will sing in public," The Indian Express quoted Rahul as narrating the incident.