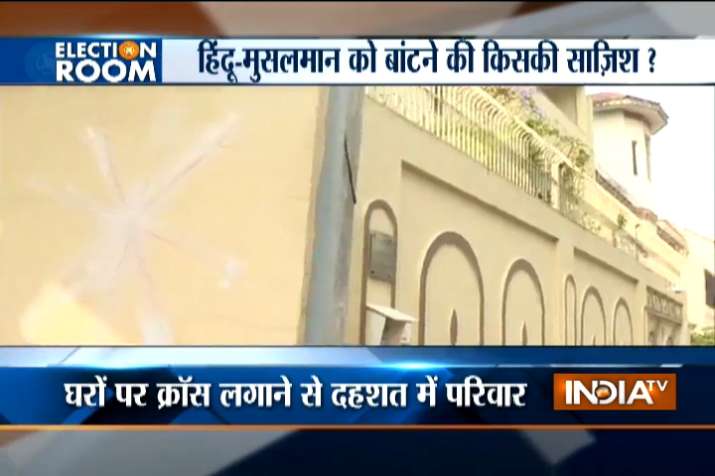 Mysterious markings have emerged outside a bunch of Muslim settlements in Ahmedabad, fuelling charges and counter charges of attempts to polarise voters ahead of Assembly polls in the state between the Congress and the Bharatiya Janata Party (BJP).
On Tuesday morning, markings similar to the alphabet 'X' emerged outside residential societies housing Muslim families in some areas of Ahmedabad. The move sparked fears if it was the handiwork of some miscreants trying to create panic among residents just ahead of the elections.
While the BJP has dubbed this a deliberate attempt to damage Prime Minister Narendra Modi's image and fuel communal tensions in the state, the Congress, on the other hand, has blamed the saffron party of resorting to polarisation of voters out of its fear of the Patidar movement.
Watch the video here: