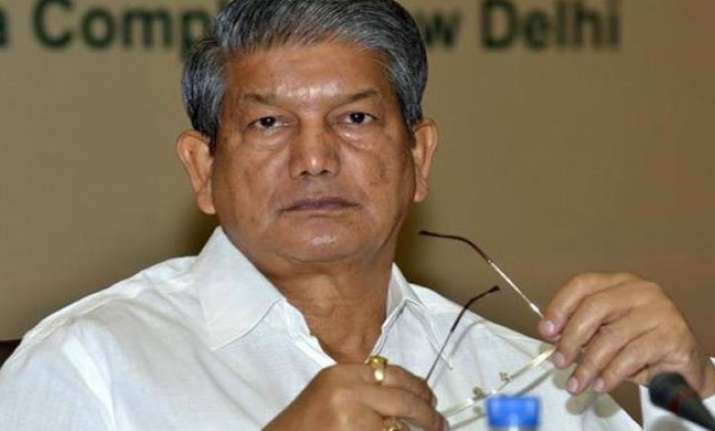 New Delhi: The ongoing power tussle of Uttarakhand has shifted to Delhi with 28 Bharatiya Janata Party (BJP) MLAs from the state along with the nine rebel Congress leaders scheduled to meet the president Pranab Mukherjee here today, seeking dismissal of the state government.
"Will tell the President to dismiss the current government in Uttarakhand as they have lost majority. Harish Rawat is now trying to buy people in a fit of desperation to gain support, but he will not succeed. It is his streak of corruption that has led to this situation," BJP leader Kailash Vijayvargiya told reporters.
Meanwhile, Former Uttarakhand CM Vijay Bahuguna's son Saket and party's state general scretary Anil Kumar Gupta have been expelled from Congress for 6 years for anti party activities.
As a consequence of the ongoing political turmoil in the state, Uttarakhand Congress has also dissolved all nine district units of the party in the state.
Governor KK Paul has also sent a report to centre over the current political situation in the state.
In the report, Governor has said that after discussion on Appropriation bill in Uttarakhand Assembly, Speaker rejected the demand for voting by opposition.
Governor also sent sent CD with footage of 35 MLAs who have paraded in Rajbhavan.
Rebel Congress MLA Harak Singh Rawat has written to Uttarakhand Governor KK Paul, urging him to call an Assembly Session tomorrow for the floor test.
The Congress legislators who have rebelled against the leadership of Chief Minister Harish Rawat are at an undisclosed location. The Uttarakhand Speaker has, at the behest of the Congress, issued notices against them for defection and they have to reply by Saturday why they should not be disqualified from the state Assembly.
Meanwhile, chief Minister Harish Rawat who was scheduled to arrive in New Delhi today to meet the Congress leadership has cancelled his trip, according to some media reports.
These reports suggest that Rawat was directed to cancel his trip by party vice-president Rahul Gandhi to mitigate the situation in the state.
Rawat was coming to capital to apprise the party high command of the current political condition in the state and discuss the next course of action.
Rawat has been asked by Uttarakhand Governor KK Paul to prove his majority on the floor of the assembly before Monday, March 28.
The Congress government in the state is under threat with 9 MLAs rebelling against Rawat and the BJP, which has 27 MLAs, staking claim to form the government.