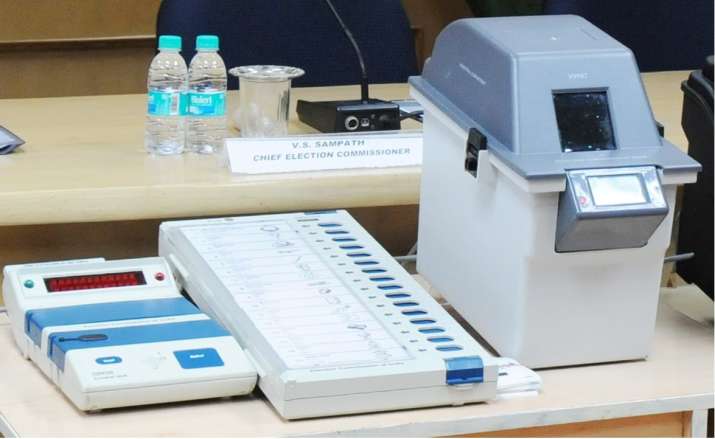 The Supreme Court today issued notices to the central government and the Election Commission (EC) on a BSP plea seeking direction for use of Electronic Voting Machines (EVMs) with the Voter Verifiable Paper Trail (VVPAT).
The BSP in its plea recalled that the Supreme Court had given directions for using VVPAT way back in 2013.
While issuing the notice, a bench of Justice J. Chelameswar and Justice S. Abdul Nazeer allowed the Congress, Trinamool Congress and Samajwadi Party to move their intervention applications.
Issuing notice on the Bahujan Samaj Party (BSP) plea for the use of EVMs with VVPAT, the bench on the specific submission by senior counsel P. Chidambaram deleted the prayer for quashing of the elections held with EVMS without VVPAT.
Addressing the bench, Chidambaram appearing for the BSP told the court that despite repeated reminders by the Election Commission, the government has not released the funds for fixing EVMs with VVPAT.
He told the court that in a departure from its normal practice, the Election Commission had directly written to the Prime Minister on the issue. 
He also told the court that for attaching VVPAT to all EVMs, the poll panel required Rs 3,000 crore and the Centre was not releasing the amount.
The bench was told that except for a country in South America, no other country in the world uses EVMs.