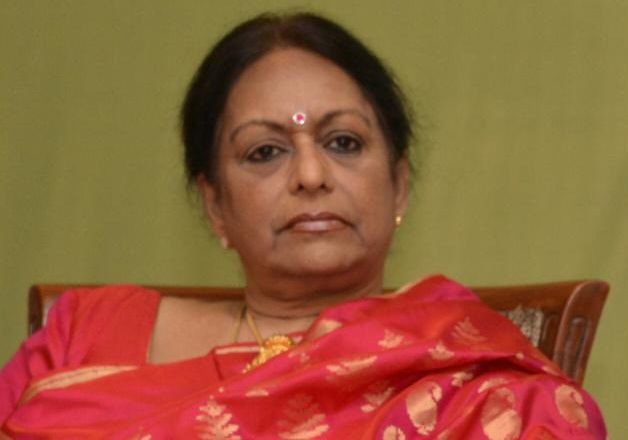 The Enforcement Directorate has summoned former finance minister P Chidambaram's wife Nalini Chidambaram in connection with the multi-crore Saradha chit fund scam.
An ED official, however, refused to divulge the date when she will be questioned, but said the agency has "certain evidence" against her in the case for which she has been asked to appear before the investigators. But according to reports, the agency has asked Nalini to appear before it next week.
Nalini, a Chennai-based senior lawyer, came under the ED's probe ambit after Saradha chairman Sudipta Sen alleged he had paid over Rs 1 crore to her at the instance of Manoranjana Singh, the estranged wife of Congress leader Matang Singh.
Sen made the allegation against Nalini through his letter sent to the Central Bureau of Investigation (CBI) in April 2013.
Sen informed the CBI that he had paid for Nalini's visits to Kolkata and for her stays at a five-star hotel.
He also alleged that Nalini pressured him to invest Rs 42 crore in Manoranjana's company.
Earlier, the Central Bureau of Investigation (CBI) had named Nalini in the sixth supplementary chargesheet filed in the scam.
Nalini was named neither as witness nor accused, but as one privy to certain information on the controversial channel deal. The CBI said it might look into the information she was privy to "at a later stage".
There have been questions about how much Nalini was paid but no CBI officer would comment on it. The case is being probed by three central investigating agencies -- CBI, ED and SFIO.
The scam was a major financial scandal caused by the collapse of a Ponzi scheme run by Saradha Group, a consortium of over 200 private companies that was believed to be running collective investment schemes popularly but incorrectly referred to as chit funds.