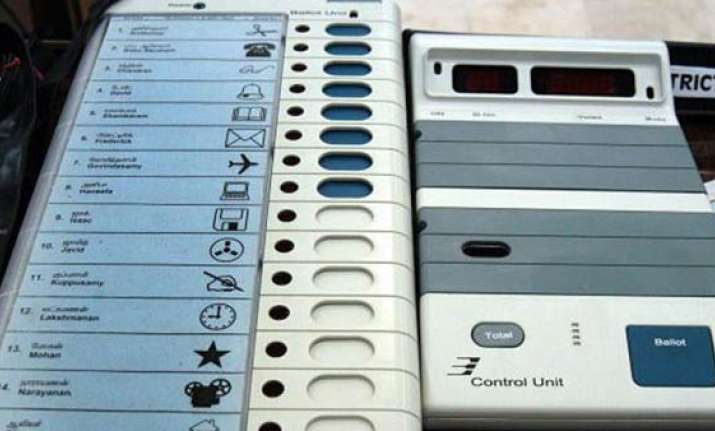 Requesting political parties not to pass their "unhappiness of the loss" on to the EVM machines, former chiefs of the Election Commission of India have vouched for the reliability of these machines.
Former CECs V S Sampath and H S Brahma today said that the machines are "reliable and tamper-proof" and political parties should not question their reliability if they lose elections.
The Election Commission had yesterday, in a strongly worded statement, rejected as "baseless and wild" the charge the electronic voting machines (EVMs) were tampered with.
Gill, who had pushed for the use of electronic voting machines in November, 1998, said, "People have faith in EVMs. Unfortunately, some political parties are destroying this faith... losing parties should not pass the unhappiness of the loss on to the EVMs."
He said these machines have lived up to the expectations of the countrys democratic system for the last 19 years.
"These machines have given India a peaceful democratic system. Remember the ballot paper days and the allegations that were levelled?" he said.
In 2004, the machines were used in all the constituencies in the Lok Sabha polls. "13 lakh machines and 75 crore voters, but no flaws," he recalled.
He said the use of EVMs was challenged by J Jayalalithaa in the Madras High Court and later Punjab Chief Minister Amrinder Singh became a party to it. "This case and several other cases against the use of EVMs have been rejected by courts," he said.
Another former CEC V S Sampath said reservations about the reliability of EVMs are not new. "In the heart of hearts they (politicians) know, EVMs cannot be tampered with," he said.
"Losing parties raise these issues...till the time the custodial security of the machine is with EC, it cannot be tampered with...before polls, candidates or their agents check it.
"After polls, they can affix their own seal on the EVM (container). Then it is stored in a strong room with armed guard. You cant do anything with it, till it is in custody," he said.
H S Brahma, who succeeded Sampath at Nirvachan Sadan, said the EVMs are "guaranteed 100 per cent reliable".
"They have proved their worth and utility. You cannot question its reliability," he said.
BSP chief Mayawati and Delhi Chief Minister Arvind Kejriwal have demanded reverting to the old paper ballots after their electoral losses in Uttar Pradesh and Punjab respectively. Mayawati has even said she would move the court for an order to this effect.
(With PTI inputs)