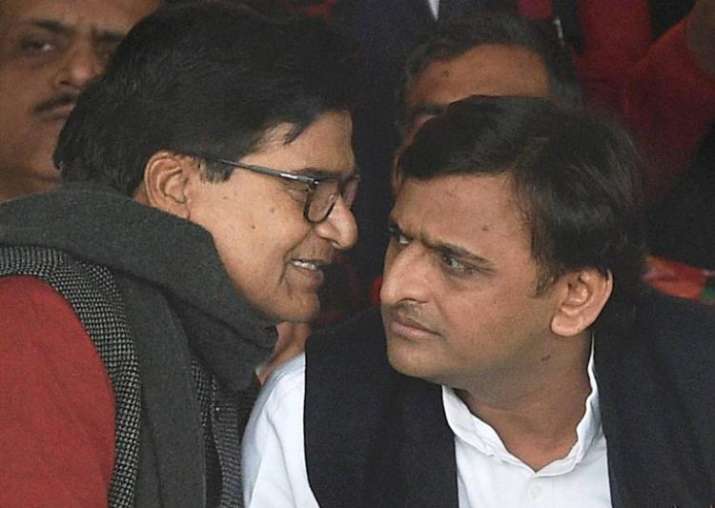 Samajwadi Party general secretary Ram Gopal Yadav today filed a caveat in the Supreme Court praying that the apex court should not pass any order without hearing Akhilesh Yadav's faction in case the rival group files a plea against the Election Commission's order allotting the cycle symbol to Akhilesh camp. 
"If the aggrieved party, Mulayam Singh Yadav and Shivpal, come to the Supreme Court for any plea, without hearing our side, SC shouldn't pass any ex parte order," the caveat filed by Ram Gopal Yadav stated.

 

The EC on Monday granted the cycle symbol to Akhilesh Yadav faction saying his group enjoyed overwhelming majority among party MLAs, MPs and office bearers.
Akhilesh Yadav had submitted a list to the Election Commission claiming support of 228 SP MLAs, 56 of 68 MLCs, 15 of 24 MPs, 28 of 46 national executive members and 4,716 of 5,731 party delegates.
Mulayam Singh Yadav, on the other hand, failed to submit the list of his supporters within the stipulated time forcing the EC to allot cycle symbol to Akhilesh Yadav faction.