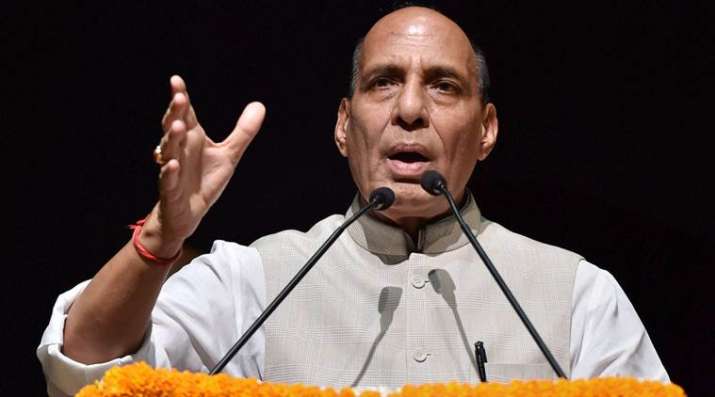 As a part of centre's strategy to resolve the ongoing crisis in Kashmir, an all party delegation led by Home Minister Rajnath Singh will visit Srinagar on September 4.
The delegation is expected to meet a cross section of people, individuals and organisations in its efforts to bring peace in Kashmir Valley which has been witnessing unrest after the killing of Hizbul Mujahideen commander Burhan Wani.
The delegation could also go to Jammu as the part of its effort to bring normalcy in Jammu and Kashmir. 
The government has already started the process of sending out invitations to political parties, inviting the name of representatives. Sources say that the number of members in the delegation could range from 35 to 40. 
Separatists, anti-social elements and people who are suspected of provoking youth will not be engaged with during the visit of the delegation to the valley, sources said. 
On J&K Chief Minister Mehbooba Mufti's request to Prime Minister Narendra Modi during the meeting last week, an interlocutor will also be appointed for Kashmir. 
The government has appointed Joint Secretary in Home Ministry Gyanendra Kumar as nodal officer for Kashmir. 
The Home Minister on Sunday had a hour-long meeting with BJP President Amit Shah, Finance Minister Arun Jaitley and MoS for PMO Jitendra Singh and discussed with them the modalities of the all-party delegation. Sources said the meeting discussed the possible individuals and groups with whom the delegation may interact during its tour of the troubled state.
Modi said those pushing youth towards stone pelting in Kashmir will some day have to answer them. He also said that all political parties spoke in one voice on Kashmir, sending out a strong message to the world as well as separatists Chief Minister Mehbooba Mufti had met the Prime Minister on Saturday.
Curfew lifted from Kashmir after 51 days
Authorities on Monday lifted curfew from Kashmir after 51 days since the ongoing unrest began on July 9, officials said.
"Curfew has been lifted from the entire valley. But, it will remain in force in Pulwama town and in areas under the jurisdiction of Nowhatta and MR Gunj police stations in Srinagar," a senior police official said.
The decision to lift curfew was taken at a high level security meeting on Sunday evening, sources said.