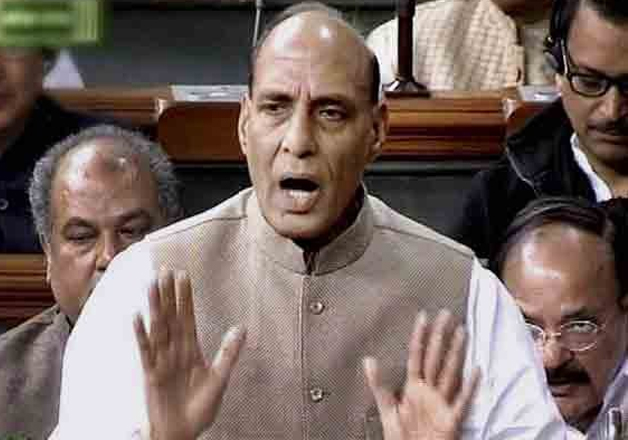 New Delhi: Union Home Minister Rajnath Singh today said that Prime Minister Narendra Modi has taken cognizance of the Una incident and condemned the attack on Dalits as soon as he got to know about it.
Making a statement on the Una attack in the Lok Sabha, Singh said that nine people have been arrested and four police officials have been suspended in connection with the case.
"We strongly condemn the Una incident in Gujarat. Prime Minister also took cognizance of the issue. Nine people have been arrested so far. Four police officials suspended for negligence of duty," he said while praising efforts of Gujarat government in handling situation post Una incident.
"Atrocity against Dalits is a social evil. We must take it up as a challenge. I urge all parties to come together to fight this," he added.
He also noted that there has been a sharp decline in attacks on Dalits in Gujarat since the BJP is in power.
"During Congress rule in Gujarat, number of cases of atrocities against Dalits were much high," he said.
Meanwhile, the Rajya Sabha faced disruptions today as opposition members demanded a debate on atrocities against Dalits in Gujarat's Una, where protests have continued with one Dalit committing suicide.
The Dalit who killed himself on Tuesday was among the five persons from the community who tried to take their own lives in separate incidents in Gujarat.
Gujarat has been witnessing widespread protests following the incident at Una town in Gir-Somnath district where seven Dalit youths were beaten up for allegedly killing a cow. The victims' contention was that they were skinning a dead cow and had not killed it.