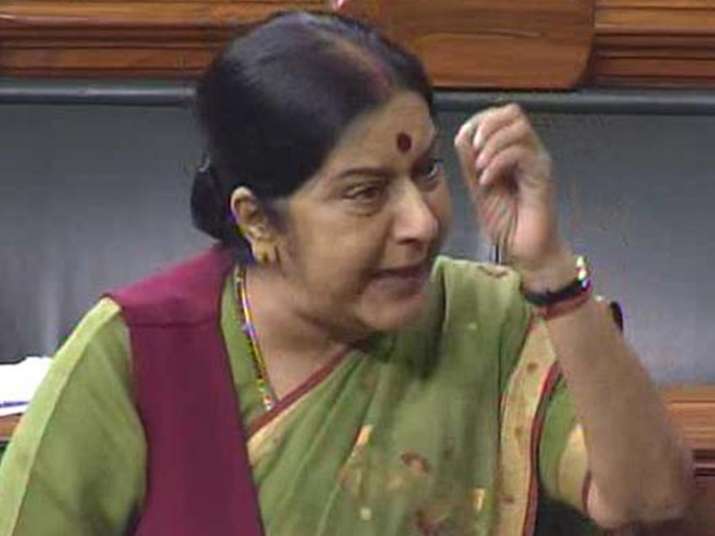 External Affairs minister Sushma Swaraj today took strong objection to African envoys terming the attack on Nigerian students last month in Greater Noida as 'xenophobic' and 'racial'. 
Speaking on the floor of the Lok Sabha, Swaraj said that all such attacks can't be termed 'racial' and the government was committed to provide security to all foreigners.
"It's not right to connect (the attacks) with racism before probe ends. I said this in context of attacks in US too," she said.
Not right to connect with racism before probe ends. I said this in context of attacks in US too: EAM Swaraj in LS on attacks on Africans

— ANI (@ANI) April 5, 2017
"You can't say our steps are inadequate. We are committed to ensuring security of all foreigners in India," the minister further said as she called the statement of Africans Envoys 'unfortunate, painful and surprising'.
In their joint statement, the African Heads of Mission had earlier said that they reviewed previous such incidents of attacks on African nationals and concluded that no known, sufficient and visible deterring measures were taken by the Government of India.
The attack on four Nigerian students took place on March 27 night in Greater Noida, some 40 km from the Indian capital, following protests over the death of a Class 12 student of a residential colony there due to drug overdose. 
Some people who were holding a candle-light vigil for the student attacked the Nigerians, suspecting them of drug-running.
Sushma's statement also comes in the backdrop of a section of social media suggesting that if India does not consider the attacks on African students as racist, it should apply the same logic when Indians fall victim to hate crimes abroad.