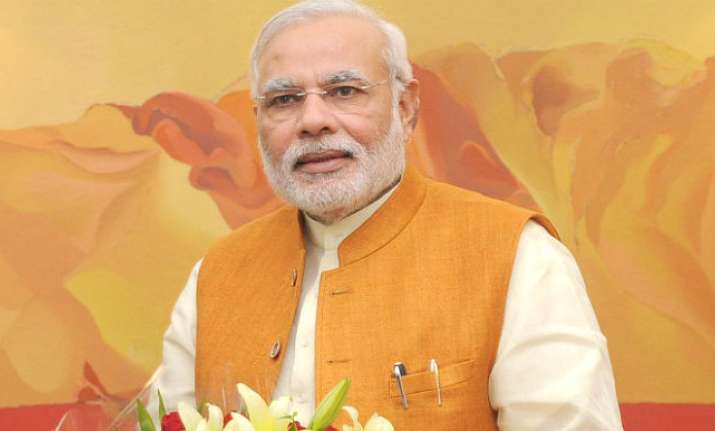 Celebrated historian Ramachandra Guha has said that Narendra Modi is all set to become India's third "most successful" Prime Minister after Jawaharlal Nehru and Indira Gandhi.
Guha, a known critic of Modi, further said that the Indian Prime Minister's "charisma" and "appeal" transcend all boundaries of caste and language.
He also pointed out that the "authority" and "Pan-Indian vision" of Narendra Modi  put him on the same pedestal as that of Nehru and his daughter Indira.
"We live in a time when Narendra Modi is poised to become, and perhaps already is, the third most successful Prime Minister in Indian history. He is the only one you would place on par with Nehru and Indira in terms of authority that he exudes and the Pan-Indian vision he commands," Guha said on Wednesday while addressing the ongoing London School of Economics (LSE) India Summit 2017 in New Delhi.
"Since Nehru and Indira there has been no Indian Prime Minister who has had that authority, that sense of command, that charisma, that cross caste, cross linguistic, cross regional appeal in India," he said.
Guha's comment came a couple of days after he tweeted about getting "identical threat mails" warning him not to be critical of Prime Minister Narendra Modi and the ruling Bharatiya Janata Party.
The historian had, however, told PTI that such mails were a "routine affair" and it was "nothing serious".
Deliberating on Indian political history at the event on Wednesday, Guha also noted that caste system and discrimination against women were two of its "indisputable facts".
He alleged that both Islam and Hinduism, the two major religions of the sub continent, "grievously" discriminate against women.
"Caste system is the most rigorous, most diabolical system of social stratification ever invented by humans and we Hindus invented it.
"The second indisputable fact is that Islam and Hinduism in their scripture and their social practice grievously discriminate against women," Guha said at the 3-day summit which began yesterday and is organised to commemorate 70 years of India's independence.
Guha, who was Philippe Roman Professor of History and International Affairs at LSE IDEAS in 2011-12, also spoke on LSE's long and rich historical relationship with India.
(With PTI inputs)