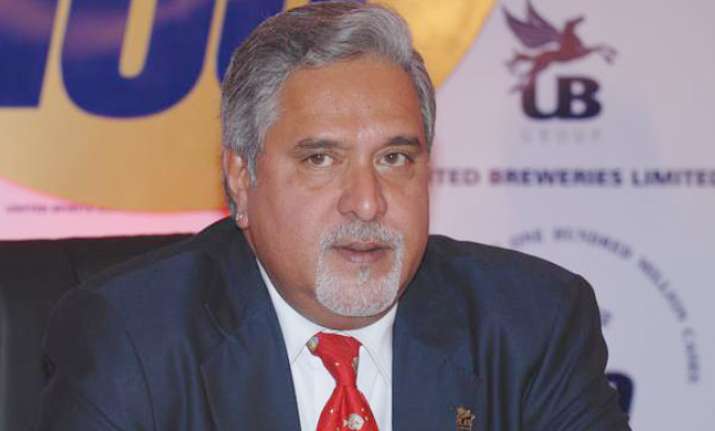 New Delhi: Amid a raging controversy over UB Group Chairman Vijay Mallya leaving the country with the Kingfisher Airlines debt default case hanging fire, Congress today gave a notice on the matter in the Rajya Sabha.
Mallya's name echoed in the Rajya sabha as Congress demanded decisive action against the liqour baron.
Congress spokesperson Randeep Surjewala said,"Request Modi Govt to shut down fair&lovely scheme,take decisive action in Lalit Modi& #VijayMallya case."
He also asked government to come clean on CBI's role in the case saying," The agency first issued lookout circular against Mallya on Oct 16, 2015 asking immigration authorities to detain Mallya and then issued second second lookout circular on Nov 24 to asking immigration authorities to merely inform the agency."
Centre, however shifted the blame to UPA regime.
BJP MP Rajeev Pratap Rudy said,"Financial aid was given to Mallya by UPA government"
"The Congress is on a back foot because they have to do a lot of answering as to how he got so much of bank loan in the last decade," he added.
BJP MP Kirit Somaiya also demanded that all business organisations of #VijayMallya to undergo a forensic audit.
In a letter to the Finance Minister(MoS)Jayant Sinha, Somaiya said, "the CBI and ED should investigate all money transactions by UB group inclusing Diageo takeover deal.
Meanwhile, Mallya's case has been referred to Parliament's ethic's committee.
Members of the Rajya Sabha on Thursday had demanded that the Ethics Committee look into the issue, after Mallya, who owes over `9,000 crore to a consortium of banks, left the country on March 2.
Two days after tweeting that he is an international businessman, not an absconder, and denying that he has fled India, liquor baron Vijay Mallya on Sunday said he has already been branded a criminal in the country and therefore, it is not the right time for him to return.
On Friday, the Enforcement Directorate issued a summons to Mallya to appear before it on March 18, in a money laundering case.