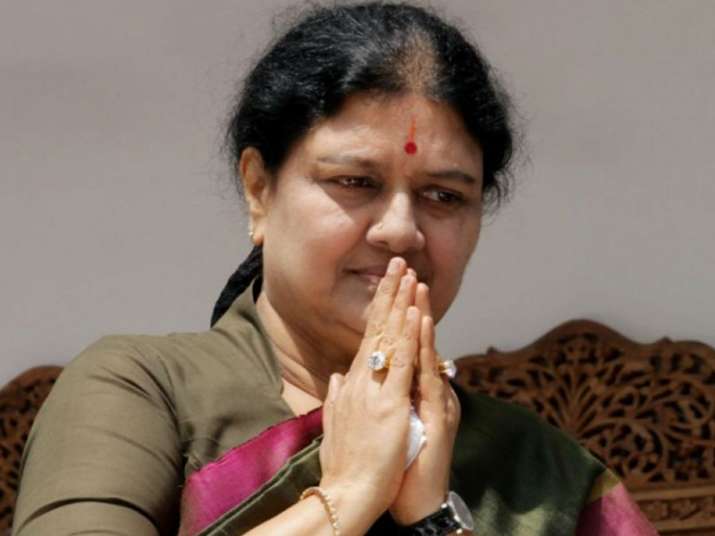 Controversies of AIADMK leader VK Sasikala being given 'VIP treatment' in Bengaluru Central Prison grew do not seem to be ending soon as a Right to Information (RTI) response has revealed that she was allowed a whopping 23 visits from February 16 – the date of her imprisonment – to June 16. 
The RTI query filed by activist T Narasimha Murthy that asks why proper procedure was not followed in allowing visitors to meet Sasikala, it was found that she met as many as 48 visitors during these 23 visits. 
Murthy stated that as per the Karnataka Prison Manual and Rules, 1978, an under trial can have a visitor, once is seven days and a convict can have a visitor only once in 15 days. 
According to this, Sasikala should have benefited from just eight visits till June 15.
He also said that while usually, visitors are allowed to meet an undertrial or a convict between 11 am and 5 pm, Sasikala had visitors after 6 pm too. 
Murthy claimed that the RTI response showed that in February alone, Sasikala was permitted to see visitors on seven occasions and that too while she spent only 13 days of that month in prison. 
Sasikala and two of her relatives—Elavarasi and Sudhakaran – were imprisoned on the orders of the Supreme Court in a disproportionate assets case earlier this year. 
According to a Hindustan Times report, the prison department's response reveals that even Elavarasi was allowed 10 visits during this period. The three met as many as 82 people in just four months. 
The revelation comes days after DIG (prisons) D Roopa had highlighted alleged violations of rules at the Bengaluru prison, alleging that Sasikala had paid bribe of Rs 2 crore to senior jail officials, including the then DGP (prisons) HN Sathyanarayana Rao to get undue privileges.   
In the second report she submitted, Roopa highlighted the state of affairs pertaining to maintenance of the central prison, and alleged that crucial CCTV recordings of VIP treatment given to Sasikala appear to have gone missing.
Following this, D Roopa was transferred to the Road Safety and Traffic department. Justifying the move by the authorities, Karnataka CM Siddaramaiah called Roopa's transfer an 'administrative process', adding that it was not necessary to reveal everything to the media.