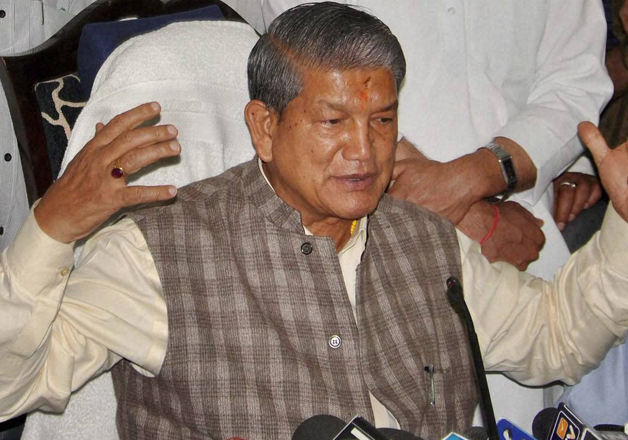 New Delhi: The Nainital High Court today directed a floor test to be held to determine which party enjoys a majority in the Uttarakhand Assembly even as President's rule has been imposed in the hilly state.
The court asked all MLAs including 9 suspended rebel Congress legislators to take part in the floor test which will be held on March 31.
The High Court also appointed the registrar of the court to be an observer for the floor test.
The High Court has said that the results of the floor test should not be declared in the Assembly and instead, should be presented before it in a sealed envelope.
An elated Harish Rawat said he was confident of proving his majority in the state assembly. "We shall prove our majority on the floor on March 31," he said, castigating the Bharatiya Janata Party (BJP)-led central government. 
He alleged that Prime Minister Narendra Modi and BJP president Amit Shah wanted to "topple" his government "at any cost" even to "the extent of murdering democracy". 
"The court order is a lesson for those who want to destabilize government," Rawat told reporters.
"It's a victory for democracy. Strategy to destabilize us has failed," he added.
"The floor test was asked by us on the basis of past precedents of SC. Votes of disqualified MLAs will be kept separately for identification," Abhishek Manu Singhvi, counsel for Harish Rawat, told media.
President's Rule was imposed in Uttarakhand on March 27, a day ahead of the crucial trust vote in the Uttarakhand Assembly where Chief Minister Harish Rawat was to prove majority.
The decision to impose Central rule was taken in the wake of 9 Congress MLAs rebelling against the Rawat-led government and joining hands with the BJP.
Also these MLAs had released a sting showing Rawat indulging in horse-trading.