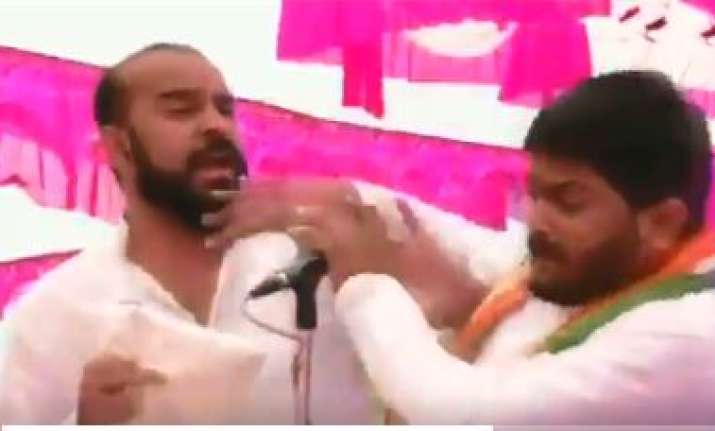 A man slapped Congress leader Hardik Patel during a rally in Surendranagar, on Friday. Quota spearhead Patel recently joined the grand old party.
Hardik Patel (25) was addressing a gathering when suddenly a person climbed the state and slapped him with full force. After hitting him, the person also started arguing with the youth leader. 
Immediately after the incident, Hardik Patel's supporters overpowered the person. They also beat him.
In another development, on Thursday, Hardik Patel had to cancel his helicopter ride to Lunawada in Mahisagar district of Gujarat at the last moment after the farmer on whose field the chopper was to land did not give his nod for its use as a helipad, an official said, reported news agency PTI.
The unidentified man was later handed over to the police.
WATCH VIDEO: