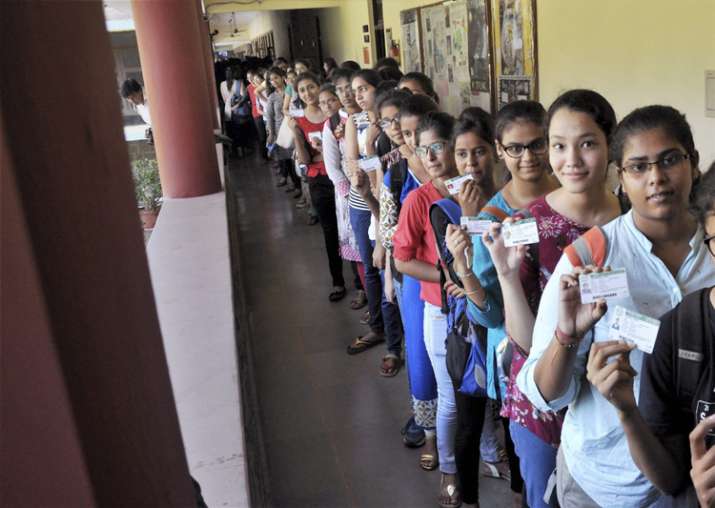 The Congress-affiliated National Students' Union of India (NSUI) on Wednesday scripted an unexpected victory in the Delhi University Students Union (DUSU), winning the President and Vice-President posts, reducing the BJP-affiliated Akhil Bharatiya Vidyarthi Parishad (ABVP), which has a stronghold in DUSU, to the two seats of Secretary and Joint Secretary.
Congress Vice President Rahul Gandhi congratulated the NSUI and the Delhi University students for reporsing faith in "Congress ideology". 
NSUI's Rocky Tusheed won the President's post by a margin of 1,590 votes, while the party's Kunal Sehrawat, who grabbed the position of Vice President, defeated the ABVP candidate by 175 votes. 
On the other hand, ABVP's Mahamedha Nagar defeated NSUI's Minakshi Meena by 2,624 votes to win the post of Secretary while party's Joint Secretary candidate Uma Shankar defeated NSUI's Avinash Yadav by 342 votes to bag the post. 
A total of 43 per cent voter turnout was recorded in the DUSU elections held yesterday. Last year, the Akhil Bharatiya Vidhyarthi Parishad (ABVP) had won three seats, except the Joint Secretary post, which was won by the NSUI.
Congress leader Ajay Maken tweeted: "Congratulations @NSUI. Won 3 out of 4 seats in DUSU including President."