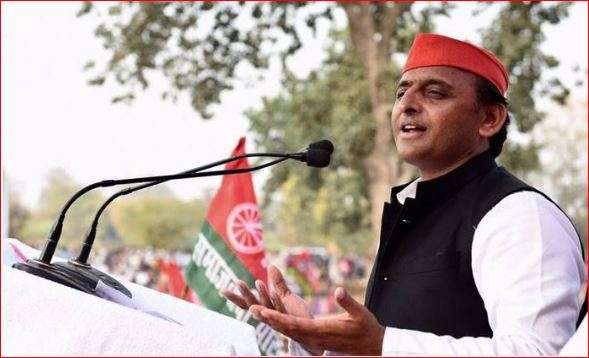 In  an apparent dig at Prime Minister Narendra Modi, Uttar Pradesh Chief Minister Narendra Modi today asked Bollywood superstar Amitabh Bachchan not to promote donkeys of Gujarat.
The UP Chief Minister was referring to a Gujarat Tourism advertisement in which Amitabh Bachchan is seen promoting wild donkeys of Gujarat. 
"There is an advertisement on donkeys. I will ask the biggest superstar of this century [Amitabh Bachchan] not to promote the donkeys of Gujarat," Akhilesh said during a rally in Raebareli.
Enraged over Akhilesh Yadav's remarks, BJP spokesperson  GVL Narsimha Rao said, "Akhilesh Yadav has lost his balance. This comment is a personal attack and his desperation can be seen. It is a very cheap and derogatory remark by the Chief Minister."
The Samajwadi Party, however, defended Akhilesh's remarks and pointed out that it is PM Modi who is defaming Uttar Pradesh. 
"The Prime Minister has been saying that UP is number 1 in loot, rape and crime. However, the CM has only said that even the donkeys of Gujarat are being glorified. The CM has not said anything wrong," SP leader Udayveer Singh said.