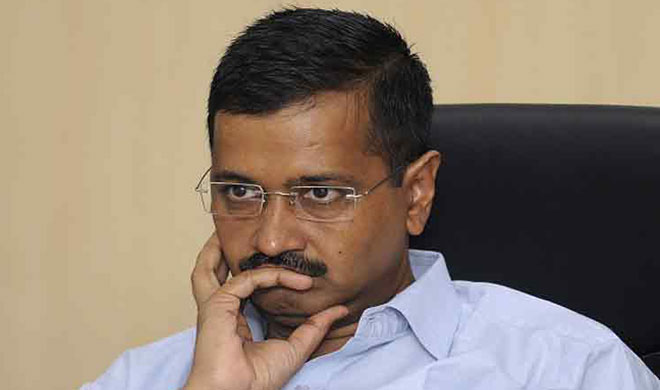 Days after Delhi chief minister Arvind Kejriwal apologised to SAD leader Bikram Majithia for "unfounded allegations", he pleaded closure of cases filed against him by Union Minister Nitin Gadkari and Congress leader Kapil Sibal's son Amit Sibal.
Kejriwal, who had levelled serious allegations against both of them during an anti-graft campaign, tendered unconditional apologies to them leading to judicial burial of two defamation cases against him. Following this, a Delhi court on Monday acquitted Kejriwal in both the cases. 
In two separate letters, filed along with joint applications for the closure of defamation complaints, Kejriwal "regretted" his remarks. 
"Both of us are in public life belonging to different political parties. I made certain statements, without regard to its verifiability, which seem to have hurt you and therefore you have filed a defamation case against me. I have nothing personal against you. I regret the same. 
"Let us put the incident behind and bring the court proceedings to a closure. I suggest we should put our energy to serve the people of this country in the spirit of mutual respect, " he said in his letter to Gadkari, whom he had allegedly called "India's most corrupt". 
Two identical apology letters were also submitted before the court on behalf of Kejriwal and Deputy Chief Minister Manish Sisodia, accused in the defamation case filed by lawyer Amit Sibal, in which they have said the allegations made by them were "unfounded".
 
"On May 15, 2013 at a Press Conference at the Constitution Club of India, I made certain statements against you and your father. Now, I have learnt that the allegations I made against you and your father at the press conference were unfounded. 
"I hereby withdraw all my statements and allegations made against you and your father and apologise for the same. The damage caused to your esteem, the hurt caused to your family, friends and well-wishers and the loss caused to you is regretted," Kejriwal and Sisodia wrote in separate letters. 
Sibal had accused Kejriwal, Sisodia, lawyer Prashant Bhushan and BJP leader Shazia Ilmi of targeting him and his father Kapil Sibal over the Vodafone tax revision case in 2013. 
Senior advocate and Additional Solicitor General Pinky Anand, who appeared for Gadkari, later said that Kejriwal regretted about what he had said and hence, closing the issue was in the "larger interest of the nation". 
"He must understand that defamation is a very strong offence. He should be careful in future," Anand said. 
Earlier, Kejriwal apologised to former Punjab Minister Bikram Singh Majithia for alleging the latter's involvement in drug trade in the state.
The Chief Minister withdrew his allegations and an application regarding the same was filed in a trial court in Amritsar, where a defamation case filed by Majithia against Aam Aadmi Party leader Kejriwal on May 20, 2016, is being heard.
An old video resurfaced on social media showing Arvind Kejriwal in a "no apology" rant with regard to the criminal defamation case filed by Union Minister Nitin Gadkari against him. 
This comes as the AAP chief on Monday tendered unconditional apologies to Gadkari leading to judicial burial of the defamation case against him.
The video was brought to the light again by rebel Aam Aadmi Party MLA Kapil Mishra on Twitter.
अथ केजरीवाल उवाच -
"मैं जो कहूंगा झूठ कहूंगा, झूठ के सिवाय कुछ नहीं कहूंगा" pic.twitter.com/W8QMZy7xnW

— Kapil Mishra (@KapilMishra_IND) March 19, 2018
In the 45 seconds clip, Kejriwal is seen constantly reiterating that he would not withdraw the case against Gadkari and that there was no question of any compromise or apology. 
"We stand by all the allegations against Kejriwal. There is no question of any compromise or apology," Kejriwal said in an old video.
The Delhi chief minister even went on to say that Gadkari may withdraw the case from his side if he has any doubts, but he would not step back.
"If Nitin Gadkari has any doubts, then he may withdraw the case," Kejriwal had said.
WATCH VIDEO: