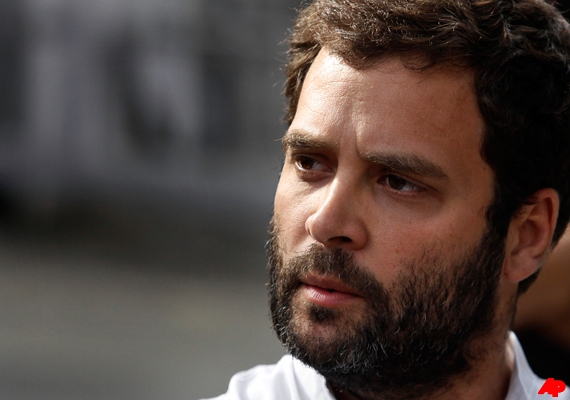 Senior BJP leader and Rajya Sabha MP Subramanian Swamy today blasted Congress vice-president Rahul Gandhi for his frequent U-turns on issues of national importance and advised him to quit politics to save the future of his party.
Terming  Rahul Gandhi a 'coward', Swami said that he had no political future.
After submitting in Supreme Court on Wednesday that he never blamed RSS for the assassination of Mahatma Gandhi, Rahul tweeted on Thursday that he stood by every single word he had said about RSS.
Reacting to Rahul Gandhi's flip-flop on this issue, Swamy said that making U-turn is part of his nature.
"He is a major coward and making u-turns is part of his nature. I think that he has absolutely no political future and he should just quit from politics to save the future of Congress. Not even sure if he tweeted it himself, it was probably someone from his office," Swamy said.
Congress vice-president Rahul Gandhi on Wednesday told the Supreme Court that he only blamed people associated with RSS for the killing of the" Father of the Nation".
Senior counsel Kapil Sibal said this on behalf of Congress vice-president before a bench of Justice Dipak Misra and Justice R.F. Nariman, referring to an affidavit filed by Gandhi before the Bombay High Court challenging the defamation proceedings against him by Mahadev Kunte, an RSS worker.
The bench comprising justices Dipak Misra and R F nariman observed that in view of Rahul Gandhi's clarification, the charge of defaming the RSS would fall.

 

The bench asked kunte's lawyer Umesh Lalit to consider withdrawing the case.
Since Lalit sought more time to take instructions from his client, the bench deferred the hearing till September 1.