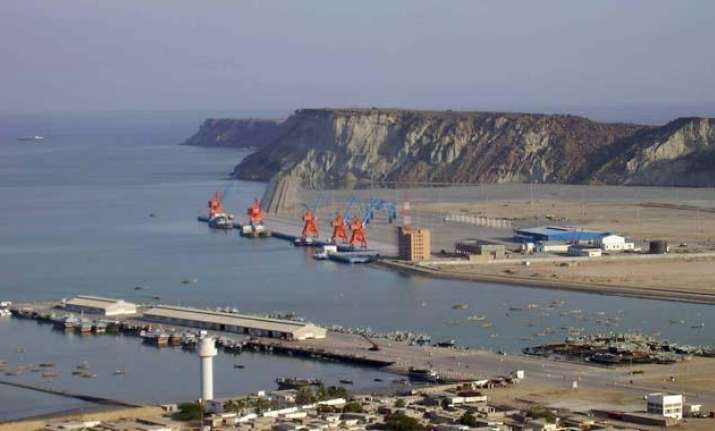 The Ministry of Defence on Wednesday informed the Parliament that China-Pakistan Economic Corridor (CPEC) project, passing through Gilgit-Baltistan in Pakistan-occupied Kashmir, is a challenge to India's sovereignty.
According to a report in Times of India, the Defence Ministry, in its annual report submitted to the Parliament, also slammed Pakistan for failing to stop cross-border terrorism.
"The CPEC passing through Pakistan-occupied-Kashmir challenges Indian sovereignty," the Defence Ministry's annual report said.
India has been expressing concern over the CPEC project which links China's Muslim dominated Xinjiang province to the Gwadar deep-sea port in Pakistan.
India's objection is mainly based over the fact that the CPEC project, key to Beijing's ambitious 'One-Belt, One-Road' initiative, passes through Pakistan-occupied Kashmir which New Delhi considers as its integral part. 
Prime Minister Narendra Modi himself had expressed India's concerns over the CPEC in his bilateral meeting with Chinese President Xi Jinping during the G-20 summit at Hangzho in September 2016.
PM Modi had reminded President Xi that India and China needed to be "sensitive" to each other's strategic interests.
The MoD report also slammed China for its strong-arm tactics in the South China Sea region and called for resolving the SCS dispute through peaceful means.
"India undertakes various activities, including cooperation in the oil and gas sector, with littoral states of South China Sea (Vietnam, for instance)...India believes that states should resolve disputes through peaceful means....," TOI quoted the  MoD report as saying.
Accusing Pakistan of deliberately not taking action against terror outfits operating against India, the MoD report said, "Although the (Pakistani) military has made efforts to improve the security situation in the country, it has avoided taking action against jihadi and terror outfits that target Pakistan's neighbours."
"Support to such groups persists despite ongoing efforts by the international community, including India, to list the head of the terrorist group Jaish-e-Muhammed, Masood Azhar, as an international terrorist," it added.