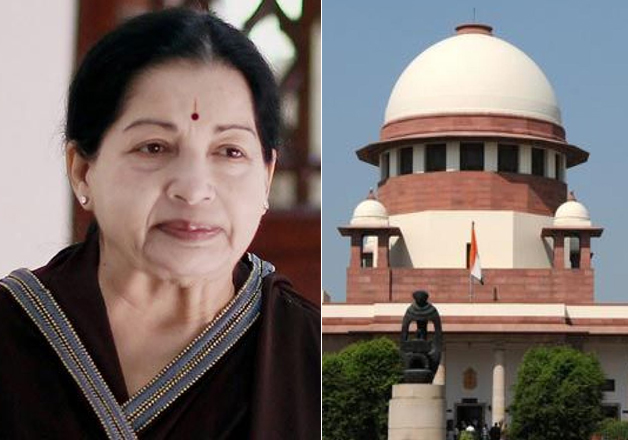 The Supreme Court today rebuked the AIADMK government in Tamil Nadu for allegedly misusing the defamation law through a number of defamation cases filed against opposition leaders in the state Assembly.
In a stinging indictment of the CM, the top court observed that a public figure "must face criticism and can't use defamation case to throttle democracy".
"You (Tamil Nadu CM Jayalalithaa) are a public figure and you have to face criticism," the apex court bench of Justice Dipak Misra and Justice C. Nagappantold the AIADMK chief.
The top court further observed that the state was misusing state machinery to fight defamation cases.
"Tamil Nadu is the only state which misuses state machinery to fight defamation cases," the top court of the land observed.
The court was informed by the Jayalalithaa government that it has filed more than 200 defamation cases (including 55 against media houses, 85 against opposition DMK and 28 against actor-turned-politician Vijaykanth) in the last five years.
The court's observation came while hearing a petition filed by DMDK leader Vijayakanth requesting that an arrest warrant against him be cancelled.
Jayalalithaa returned to power in Tamil Nadu with a massive mandate in May earlier this year.