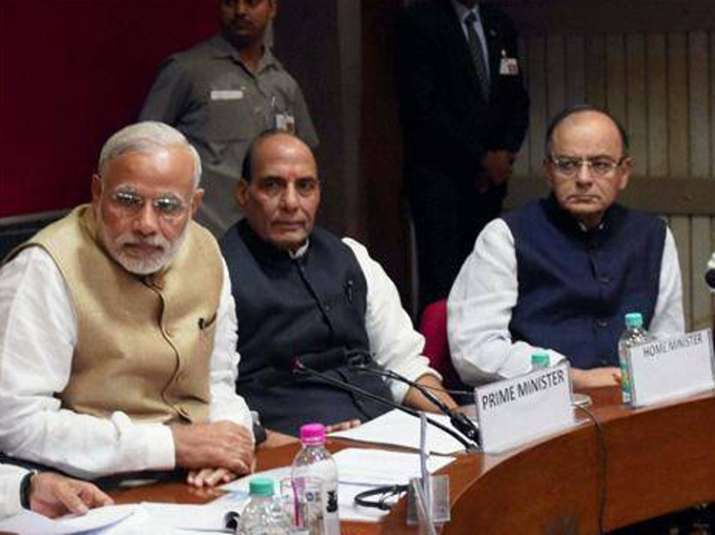 It will soon become harder for public servants and politicians to occupy government bungalows beyond allotted period as the Centre today gave its approval to amend the law which would enable summary eviction proceedings in Residential Accommodation.
The amendments in the Public Premises (Eviction of Unauthorized Occupants) Act, 1971 was today approved by the Union Cabinet. 
The Union Cabinet chaired by the Prime Minister Narendra Modi gave its approval for amendment in Section 2 and Section 3 of the PPE Act by inserting definition of 'residential accommodation occupation' in a new clause in section 2 of the Act and inserting provisions relating to eviction from 'residential accommodation occupation' in a new sub-section 3B below sub-section 3A of Section 3 of the Act, the government said in a statement.  
"The Amendment will enable the Estate officer to apply summary proceedings for evicting unauthorised occupants from residential accommodations allotted for a fixed tenure or for a period he/she holds office on the basis of an order of allotment on licence basis, as non-vacation of such residences leads to unavailability of houses to new incumbents," the statement said. 
The new law would allow the Estate Officer to make such inquiry as he deems expedient in the circumstances of the case and do not have to follow the elaborate procedures prescribed as per sections 4, 5 and 7 of the Act. 
"Estate Officers can even make an order for the eviction of such persons forthwith following the procedure proposed in the new section. If such persons refuse or fail to comply with the said order of eviction, Estate Officer may evict them from premises and take possession thereof and may, for that purpose, use such force as may be necessary," the statement said
The amendment will thus facilitate smooth and speedy eviction of unauthorised occupants from government residences, it added.  
The government can now ensure that the "unauthorised occupants are evicted from government residence in a speedy and smooth manner and the vacated accommodations are made available to eligible employees thus reducing the waiting period." 
The beneficiaries include the employees of the Central Government offices who are eligible for General Pool Residential Accommodation (GPRA) and waiting for the maturity of their turn.