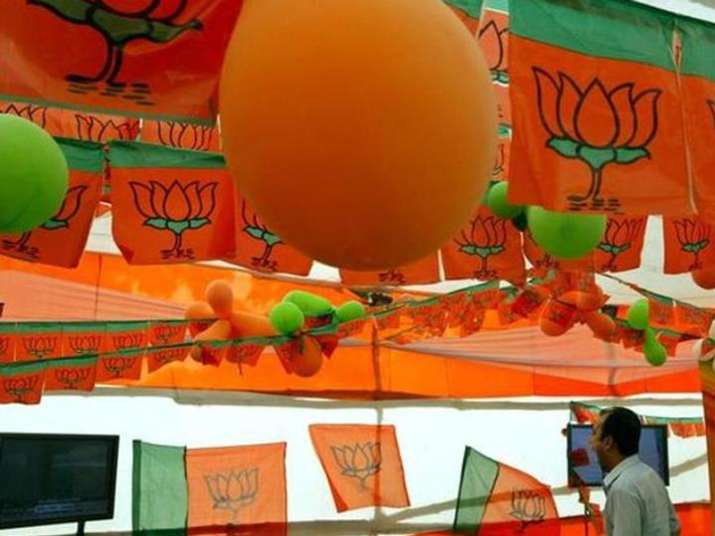 Two-day meeting of BJP's National Executive will begin today in Bhubaneswar with all the party bigwigs, including Prime Minister Narendra Modi, joining the deliberations. 
Briefing the media, Union Minister of state for Petroleum and Natural Gas Dharmendra Pradhan on Friday said that Odisha will be the Prime Minister's laboratory for testing of several welfare schemes targeted at the economically weaker sections. 
He said that Modi will reach Bhubaneswar at around 3:30 PM and will proceed to the Raj Bhavan before attending the National Executive meet at Janata Maidan at 5 PM.
It is one of the rare occasions wherein senior BJP leaders LK Advani and Murali Monahar Joshi, Home Minister Rajnath Singh, Finance Minister Arun Jaitley and several other Union ministers, besides all Chief Ministers of 13 BJP-ruled states will attend the party's highest policy making body conclave. Party president Amit Shah has already reached here.
However, External Affairs Minister Sushma Swaraj will not be able to attend the meeting on health grounds, Pradhan said.
It is said that along with other resolutions in the meeting, the BJP will chalk out strategy for upcoming Assembly polls in seven states including Odisha. The BJP currently has only 10 MLAs in 147 member Odisha Assembly. 
Meanwhile, an elaborate security arrangement has been made on the occasion.
The meeting is being held for the first time after the recent assembly elections in five states. 
After forming governments in four states -- Uttar Pradesh, Uttarakhand, Manipur and Goa, the saffron party, either alone or in alliance is now in power in 16 states. 
At present, the party governs more than 60 per cent population of the country. 
The last meeting was held on January 6, 7 in New Delhi in the run up to the assembly polls in five states.