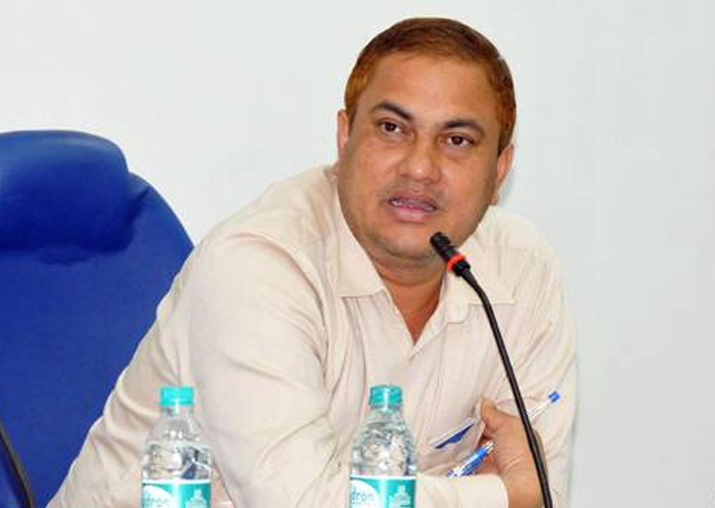 Kamakhya Prasad Tass, BJP MP from Jorhat in Assam, has stoked a controversy when he allegedly compared Mahatma Gandhi, Jawaharlal Nehru with garbage.
"The Congress has pushed the Nehru-Gandhi garbage into the minds of people over the years and there is now no space for any other theory," Tassa had said at a public rally in Sivsagar district on Saturday. The rally was also attended by Chief Minister Sarbananda Sonowal.
Tass remark triggered a row with the Assam unit of Congress party demanding the Lok Sabha MP's arrest. 
The party today staged state-wide protests against the MP and lodged an FIR at a police station in Guwahati.
"The MP ... described Mahatma Gandhi, Jawaharlal Nehru, Indira Gandhi and Rajiv Gandhi as garbage. Therefore, we seek his immediate arrest and prosecution under the Criminal Procedure Code (CrPC)," read the FIR.
Congress workers also burnt his effigies in Guwahati and demanded his removal from Parliament.
"Comparing Jawaharlal Nehru and Mahatma Gandhi with garbage is an unpardonable offence and we demand his immediate arrest for the crime he has committed," Congress state unit president Ripun Bora said.
"This is not just an insult to our nation, to the freedom movement, to our Constitution but also a serious offence. No sensible person can make such an offensive remark," Bora added.
Congress MPs from Assam, Gaurav Gogoi and Sushmita Dev, took to Twitter against their BJP counterpart.
"BJP MP Kamakhya Tassa's speech equating Pandit Nehru and Mahatma Gandhi with garbage is condemnable and he should issue a public apology," Gogoi posted.
"2014 elections gave a govt with absolute majority but the quality of Parliamentarians like Mr. Tassa is questionable. Deplorable comment," Dev tweeted.