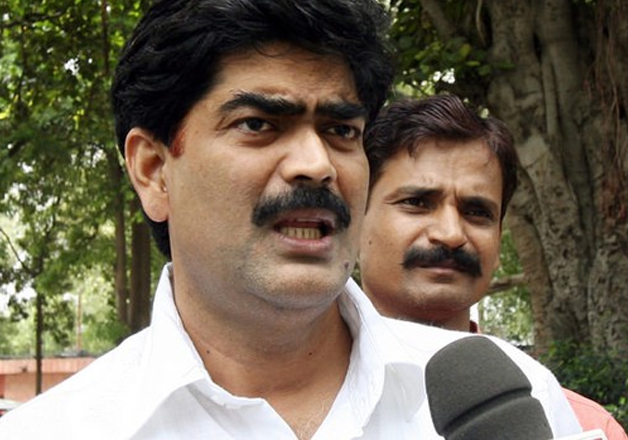 The controversial Rashtriya Janata Dal (RJD) leader Mohammad Shahabuddin today said that the Bharatiya Janata Party (BJP) is worried over his release because the party is fast losing its grip in Bihar.
"BJP has a problem with my release. Why is it so bothered with me? Why will a political party have a problem with my release? Clearly, they are worried because they are losing their grip in Bihar," Shahabuddin said.
The former RJD MP said that all charges levelled against him were politically motivated and that he was not perturbed with the Bihar Government challenging his bail in the Supreme Court.
He said that like any other citizen, he will also accept the court's order.
"I am not different from any other ordinary citizen who has to follow the orders of the court and I will comply with whatever the decision is," he said.
Shahabuddin said that there was nothing wrong in him being seen in a photograph with the alleged sharpshooter Mohammed Kaif who is accused of being involved in the murder of Siwan  journalist Rajdev Rajan.
"Why can't I have a picture with him (Kaif)? You are calling him a shooter now because of a small disagreement he had in his locality. He works on daily wages and earns 10,000 rupees. He takes care of his entire family on that meagre sum. He does not have the time or the means to go around extorting people," the former RJD MP said.
Meanwhile, the Nitish Kumar-led Bihar government today filed a petition in the Supreme Court, challenging the Patna High Court's order of granting bail to Shahabuddin.
Earlier, senior advocate Prashant Bhushan also filed a petition, on behalf of the victim's father Chandrakeshwar Prasad, in the apex  court for the cancellation of bail granted to Shahabuddin, who walked out of the Bhagalpur jail last week.
The court will hear Prasad's plea on September 19.