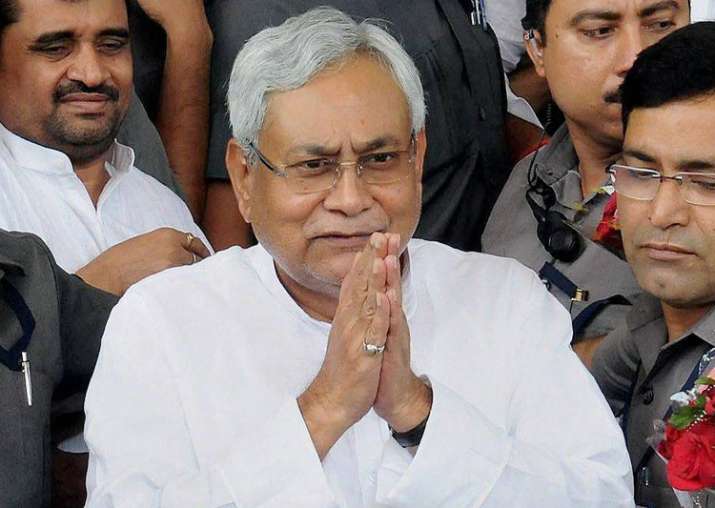 Bihar Chief Minister Nitish Kumar today came down heavily on RJD for sullying his clean image and trying to hide wrongdoings by blaming him for breaking the Grand Alliance. 
Speaking on the floor of the House, Kumar strongly defended his decision to ally with BJP, insisting it was made in the interest of the people of Bihar. 
The CM also accused the Congress, the third partner of the erstwhile Grand Alliance, of maintaining silence on the entire fiasco, something he said was keeping him from focussing on the work for which they were voted to power.
"I took the decision to form the new government in the interest of Bihar… This is for the first time when same coalition is in power in the state and at the Centre… committed to the development," he said.
"I had sought Congress' intervention to end the crisis, but they ignored," he said, reminding the grand old party that he had played a crucial role in the party registering a better tally in the last elections.
Kumar said that he will give a point-by-point rebuttal to the RJD and the Congress, but at the 'opportune time'. The Chief Minister, however, reiterated that the RJD failed to clear the air over corruption allegations against former deputy chief minister and Lalu Yadav's son Tejashwi Yadav. 
He also chided the RJD for saying 'they will respond in court', saying, the people's court was supreme. Castigating the RJD for being drunk on power, the CM said their arrogance was getting too much for him to defend. 

  

"…I will tell everyone outside (the Assembly) and inside as well. We will show the mirror to the people. My government is committed to fight against corruption… zero tolerance," he said. 
Kumar is facing a barrage of criticism from RJD and Congress for dumping the coalition and joining hands with NDA to form the government.
The Nitish Kumar government today won the crucial confidence vote in the Bihar Assembly. The ruling coalition of the JD(U), BJP and others got 131 votes while the opposition got 108 votes. 
The trust vote was taken through lobby division. The NDA had earlier submitted a list of 132 MLAs to the governor. These include 71 of JD(U), BJP 53, RLSP two, LJP two, HAM one and three Independents. 
In the 243-member Bihar Assembly, the RJD has 80 MLAs, the Congress 27 and the CPI-ML has three.